Hotel highlights
Free WiFi in rooms and public areas
Onsite dining
Indoor pool
Health club
Hyatt Regency Bellevue places you next to Lincoln Square and within a 5-minute walk of Bellevue Arts Museum. This 732-room, 4-star hotel welcomes guests with conveniences like an indoor pool, free in-room WiFi, and a health club. In central Bellevue, the hotel is also close to Bellevue Square and Bellevue Botanical Garden.
Dining
Enjoy dining at Daniels Broiler, one of 3 onsite restaurants. Savor a meal from the comfort of your room with room service, or entertain your taste buds with a beverage at the bar/lounge or coffee shop/café. Start each morning with breakfast, available for a fee.
Rooms
The 732 rooms are air-conditioned and have an array of amenities, including iPod docks, refrigerators, and coffee makers. Flat-screen TVs come with cable channels and pay movies, and guests can stay connected with free WiFi and wired Internet. Climb into a pillowtop bed with premium linens. Free newspapers, safes, and phones are other standard amenities.
Property features
Guests staying at Hyatt Regency Bellevue enjoy an indoor pool, a health club, and free WiFi in public areas. Parking is available for USD 25 per night (USD 31.96 per night for valet parking), and there's also limo/town car service. The 24-hour front desk has multilingual staff ready to assist with dry cleaning/laundry and securing valuables. Additional amenities include conference space, a business center, and express check-in.
Guest reviews for Hyatt Regency Bellevue
very nice
The staff was very friendly and knowledgeable. The room was luxurious. Everything about this hotel was perfectly suited for relaxing in style.
razor-thin walls, floors
Can hear toilet flushing from five rooms around you, on both sides and on top floor. Friendly and helpful staff though.
anniversary getaway
My husband and I decided to celebrate our 3 year anniversary here! It was spectacular!! The hotel is modern, huge and has many options for you to choose from for rooms. There are many shops and restaurants to go to... the package we got included breakfast every day and it was sooo good!! The staff are all so helpful and friendly. They welcomed us and since I had called before to let them know we were celebrating out anniversary they were nice enough to block one of their corner rooms for us to make it extra special. Then everyone we came in contact with would look our room up and they automatically knew it was our anniversary so they would congratulate us! Such a nice touch!! Loved this place.. my only gripe is that they charge 35 dollars a day for Valley.
great location. close to shopping and dining.
The beds are quite small and uncomfortable. Linens and towels are a bit starchy, but overall the hotel is nice. Pool was small and far from our room, but the location was A+.
luxury hotel in the heart of downtown bellevue
We stayed in a Deluxe King room, which overlooked downtown Bellevue and had scenic views of Lake Washington and the Olympic mountains. There are multiple options for food and entertainment within walking distance, and the staff and facilities were great!
good for business trip and family trip.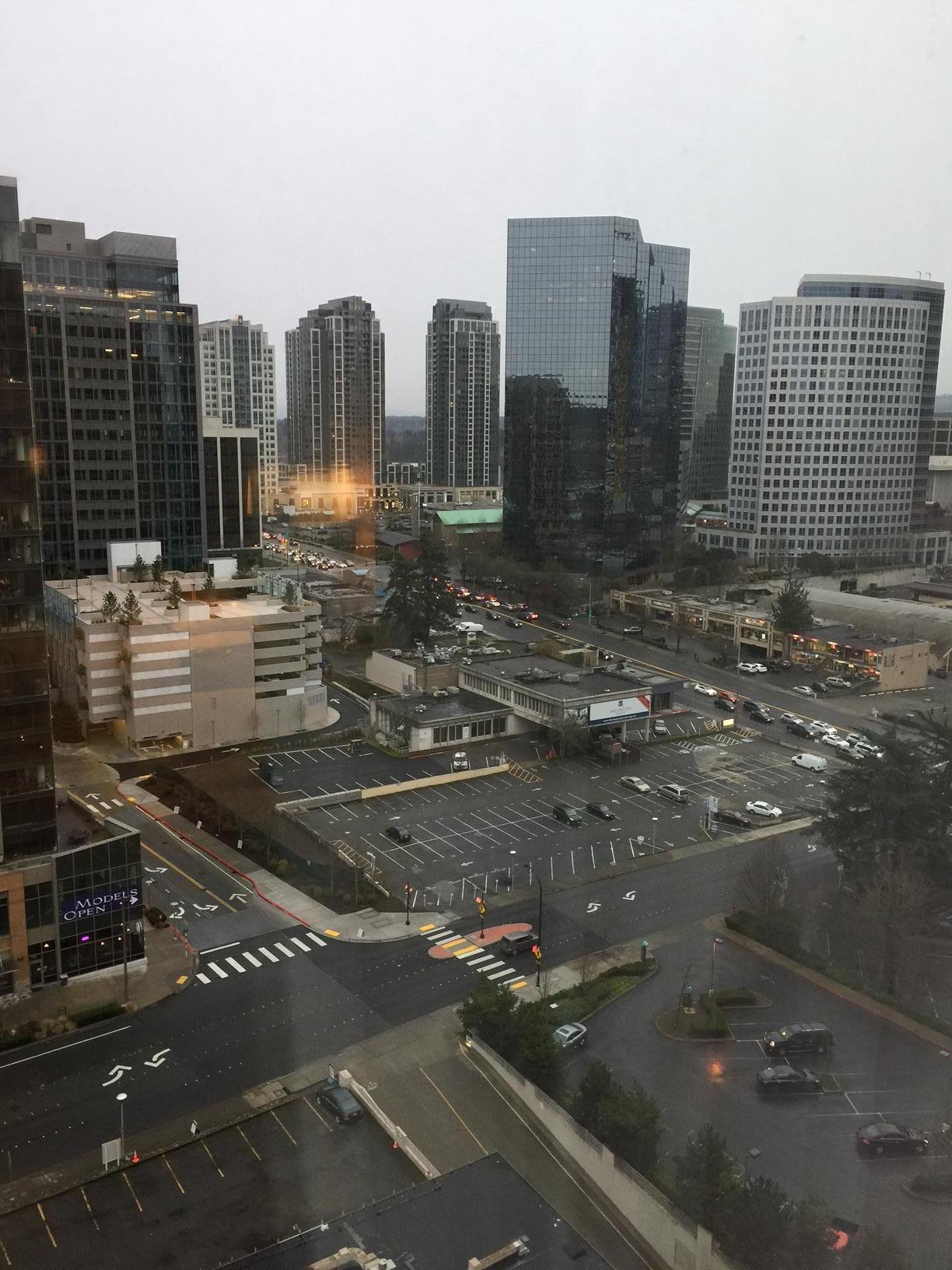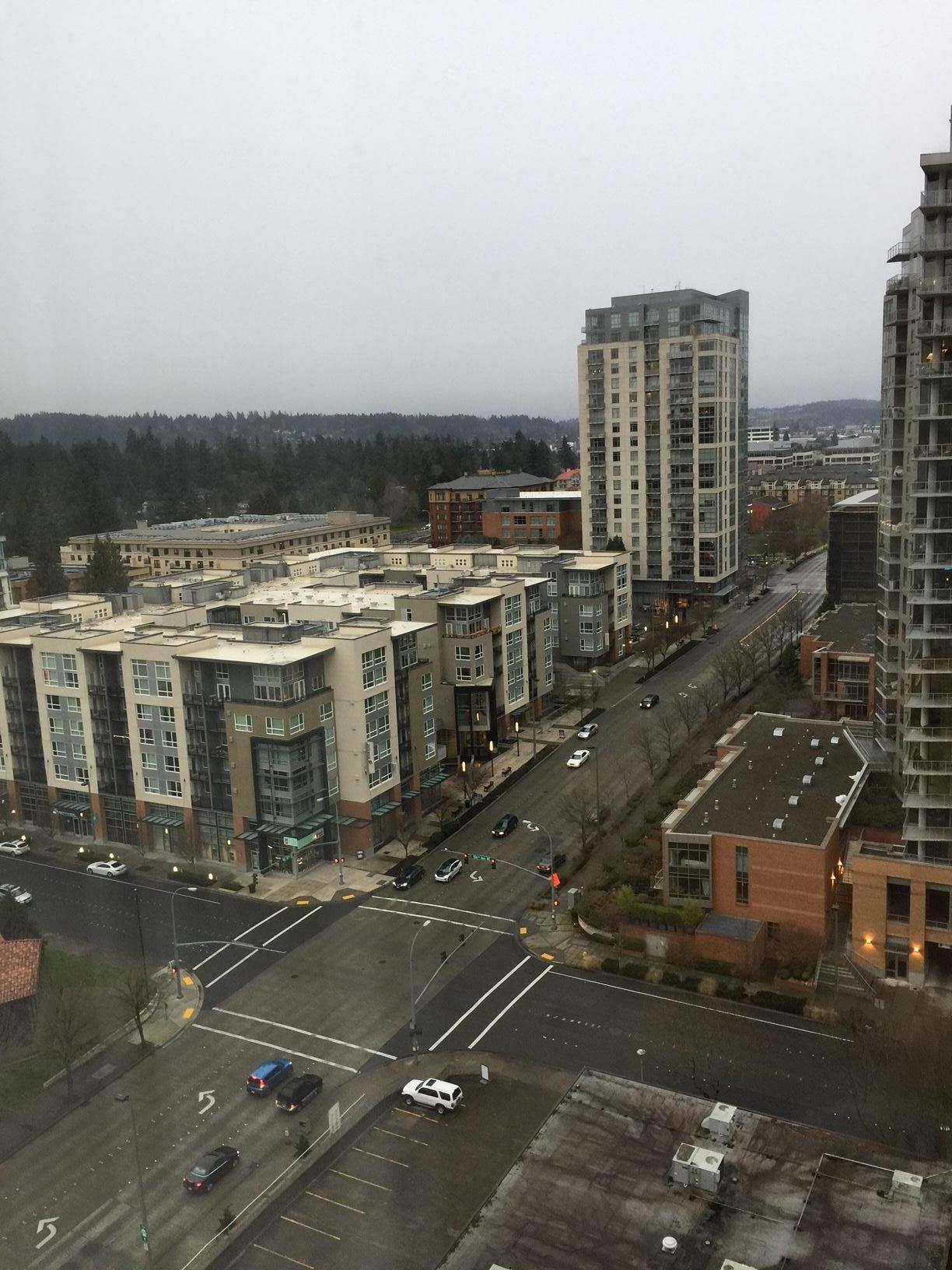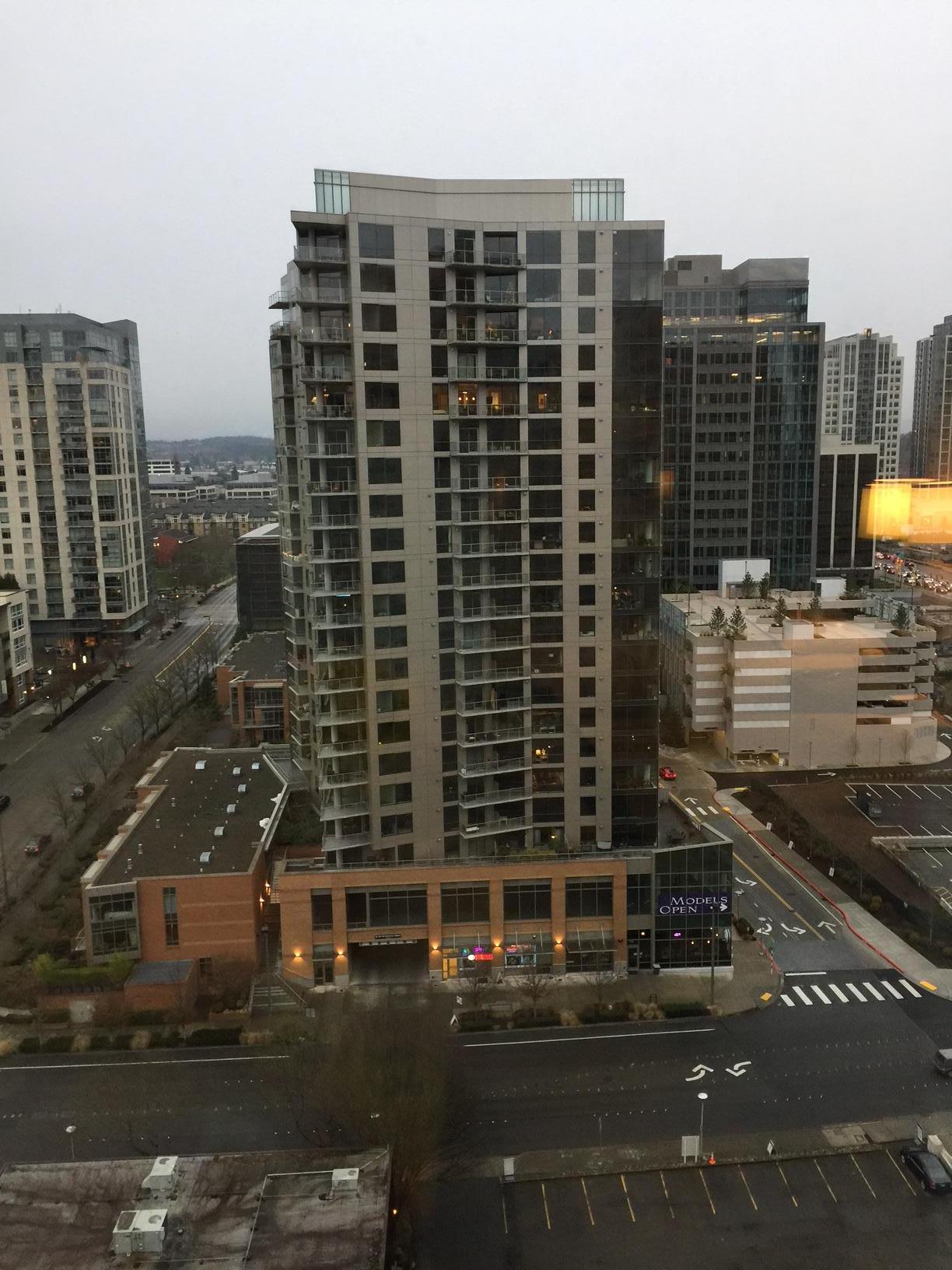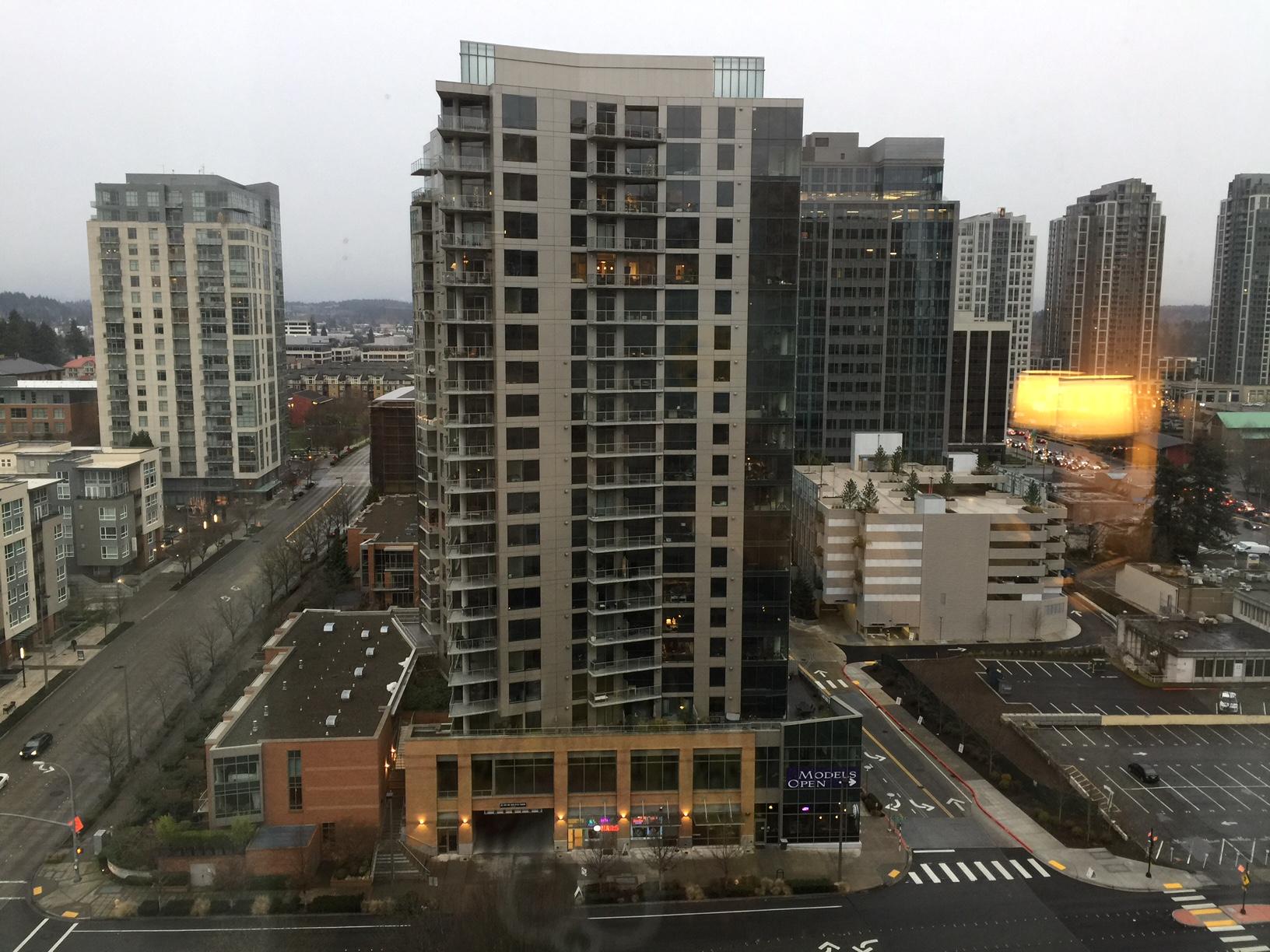 Positive: Good location near Bellevue downtown. Near shopping center. Clean, comfort, luxury hotel. Negative: Room service (especially Steak) is not enough. Have to pay marking fee on weekdays ($24 per day) Free parking on weekend.
perfect hotel and location
I absolutely loved staying at the Hyatt in Bellevue. The room was spacious, clean, and the bed was extremely comfortable. The location is amazing since there is a great mall connected to the hotel. Shopping was right there! I would definitely stay at this hotel again.
good if you don't have special needs.
Close to downtown Bellevue and BellSquare. Nice hotel. Does NOT have a grip on food allergies.
nice hotel
I enjoyed my stay. The staff were pleasant. The room was very nice too. The rate was reasonable and I love how convenient the location is to shops. I would stay again in this hotel soon. I like the lounge bar downstairs. And the restaurant open till the wee hours in the morning. Hope they give more discounts.
modern hotel in a very nice area
Loved the hotel, the staff, the convenience and the location