Hotel highlights
Free WiFi in rooms and public areas
Free parking
Laundry facilities
24-hour front desk
Located within 2 miles (3 km) of Lyceum, Red Roof PLUS+ Washington DC - Alexandria places you within a few miles (5 km) of George Washington Masonic National Memorial. This 115-room hotel welcomes guests with conveniences like free in-room WiFi, free self parking, and coffee/tea in a common area. Also nearby are Market Square and Athenaeum.
Rooms
All of Red Roof PLUS+ Washington DC - Alexandria's 115 air-conditioned rooms provide free local calls, ironing boards, and desks. Flat-screen TVs come with cable channels and pay movies, and guests can stay connected with free WiFi. Bathrooms have hair dryers and free toiletries.
Property features
At Red Roof PLUS+ Washington DC - Alexandria, guests have access to free WiFi in public areas, coffee in a common area, and express check-out. If you decide to drive, there's free parking. The front desk is staffed 24 hours a day to help with luggage storage and securing valuables. This hotel also has laundry facilities.
Guest reviews for Red Roof PLUS+ Washington DC - Alexandria
reasonable priced hotel
This hotel was very reasonably priced and a 15 minute walk to the Washington metro. The tv is difficult to watch if you are at the desk as it does not have a hinge for you to turn the unit towards the desk. To watch in bed it's perfect. The back rooms are very quiet the maintenance is not the greatest. There was a piece of celofane on the floor when I arrived and it was there when I left 2 days later. Suggest that the pass. A damp cloth or mop occasionally. Over the floor.
nice and clean hotel
Remodeled rooms and was clean and tidy. The tub would not drain well because the water would puddle during showers
good angles in the pics
Much smaller than the pics and to find a dried up confirm in my trash can was quite unsettling. Cleanliness is not a priority it seems.
nice cheap hotel near dc
I liked almost everything from this hotel. It was near a walmart, target, food and, most importantly, DC. The only bad thing I noticed was that they didn't change the sheets the whole week we were there(even that they state they do a complete room service every 3 days). One day I put the covers in the sofa because it was warm but when they did the bed, they didn't put the covers back in the beds; they left them in the sofa. I really don't know if that is bad service or something you'll expect. On the other hand, they did changed our bath towels everyday, took the trash everyday and just did a quick clean up of the room. The noise was ok for a hotel near the freeway and the other guest weren't making any noise. There is a lot of parking and they do have an elevator. The great thing is that they just added a microwave and a fridge to the rooms. We received ours while we were staying there and it was awesome. We went and buy some sodas and fruit to use the new fridge.
good spot
I had a meeting the next day at the National Harbor. Hotels there are ridiculously expensive, so I stayed one exit away for less than half the price. There were some... interesting... characters hanging around the hotel, but it's Northern Virginia, what can you do? The rooms were great and the staff was very helpful.
dont go!!!
Absolutely the most horrific experience I've ever had staying here. Quality of the room sucked. There were bed bugs smh. I'm still waiting on my refund for this pitiful excuse of a place to rest your head.
adequate and comfortable overnight stay.
The staff was helpful. The stairs and access ways were out of doors as motels of olden days. This was not a disadvantage for me, just a surprise. There was only one restaurant within walking distance, across a busy Richmond Highway's six lanes of traffic. The ventilation system was noisy but not uncomfortable. The bathroom facilities were adequate. It was perfect for an overnight stay.
not going back
So much to say. The door to the room was open when I arrived. A little scary. The door wouldn't lock so went to the front desk. No help there except that since it was the last room of that type, I'd have to get a cheaper room without getting any money back! The conversation between the front desk and I were not that honest. Smh. Went back to the room and we eventually figured out a way to lock the door. Then the toilet didn't flush. Had to refill the tank with the ice bucket to have water to flush. The next time it actually worked. I'm a member of their hotel and have had a big problem before. I'm done. If I arrived early i probably would've gotten a decent room. Also, I needed the fridge and it wasn't cold for my food and drinks because it was left open. The need to get it together! The tub didn't look that great either. I should've taken pics.
disappointed customer!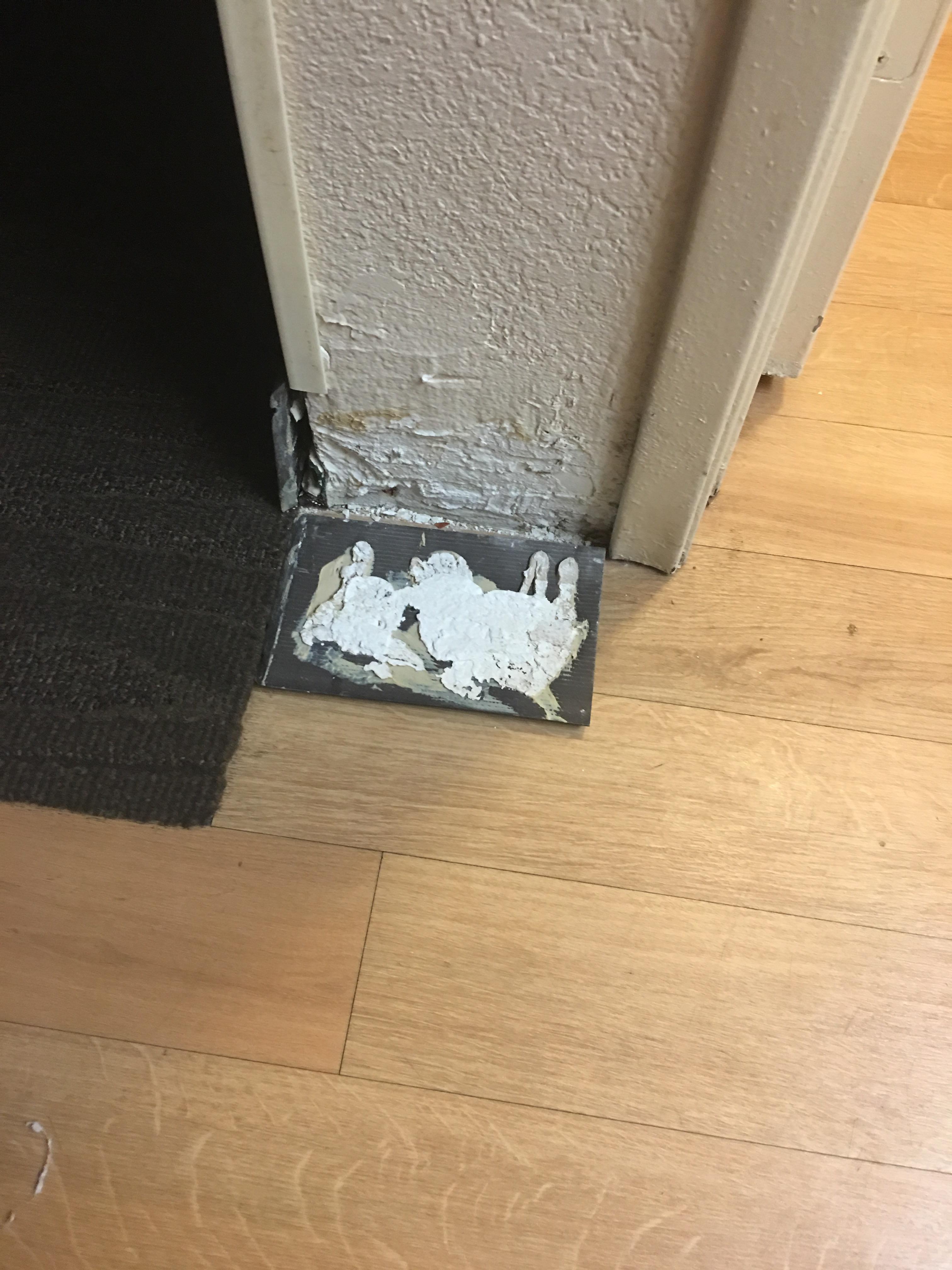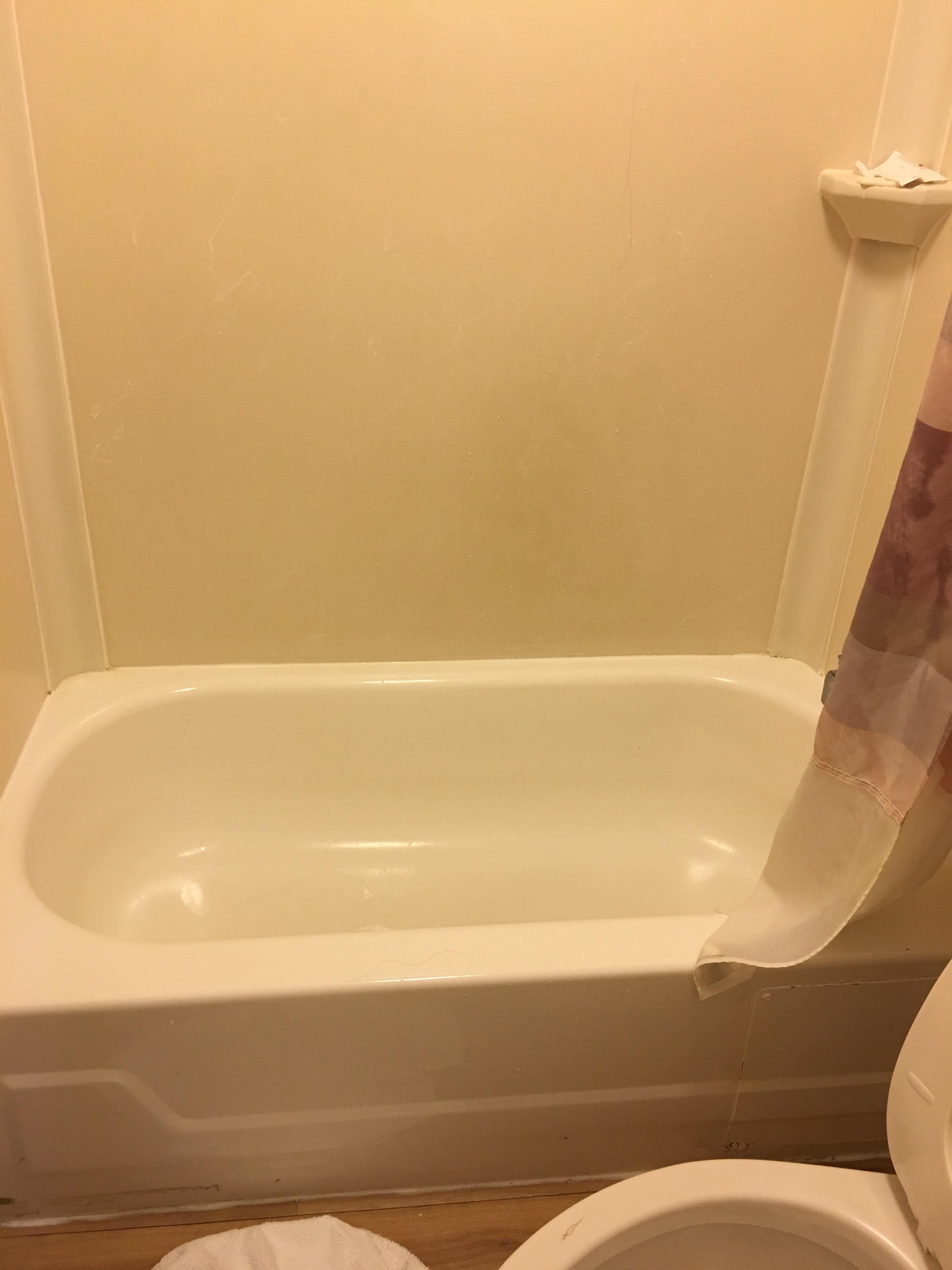 First of all as soon as we walk in the front desk the lady never greeted us. She right away ask for my ID. We drove almost 12hrs then even a smile we never get frm her. As we walk to the room its way different from what it is in the picture. Like the ref or microwave is not included in the room. The bathroom is too small. The toilet doesnt flush properly. They only provided us 1 small soap considering there are two guest. The flooring you feel the dust. And the smell is just horrible. Would definitely not recommend this one.
good value for dc area
Comfortable beds, nice TV, fridge & microwave nice touch, no problem with getting later check out time. Takes about 12 to 15 minutest to walk to Metro, but bus service close by. Only one restaurant within walking distance but it's a good one - very reasonably price buffet.