Hotel highlights
Free WiFi in rooms and public areas
Free parking
Marina
Outdoor pool
Located within a 5-minute walk of Dolphin Marine Rentals, The Bayside Inn & Marina is within a mile (2 km) of John's Pass and Village Boardwalk. This 25-room hotel welcomes guests with conveniences like a marina, an outdoor pool, and free in-room WiFi. It's on a river and also close to Treasure Bay Golf and Tennis and Alligator Attraction.
Rooms
All 25 air-conditioned rooms provide microwaves, coffee makers, and phones. Guests can expect to find free WiFi and flat-screen TVs with cable channels. Pillowtop beds sport premium bedding and bathrooms offer free toiletries. Weekly housekeeping is available.
Property features
Guests staying at The Bayside Inn & Marina enjoy access to a marina, an outdoor pool, and free WiFi in public areas. If you drive, take advantage of free parking. Staff members can answer questions about accommodations, and also provide front-desk service during limited hours. Additional amenities include laundry facilities, barbecue grills, and a picnic area.
Guest reviews for The Bayside Inn & Marina
close to beach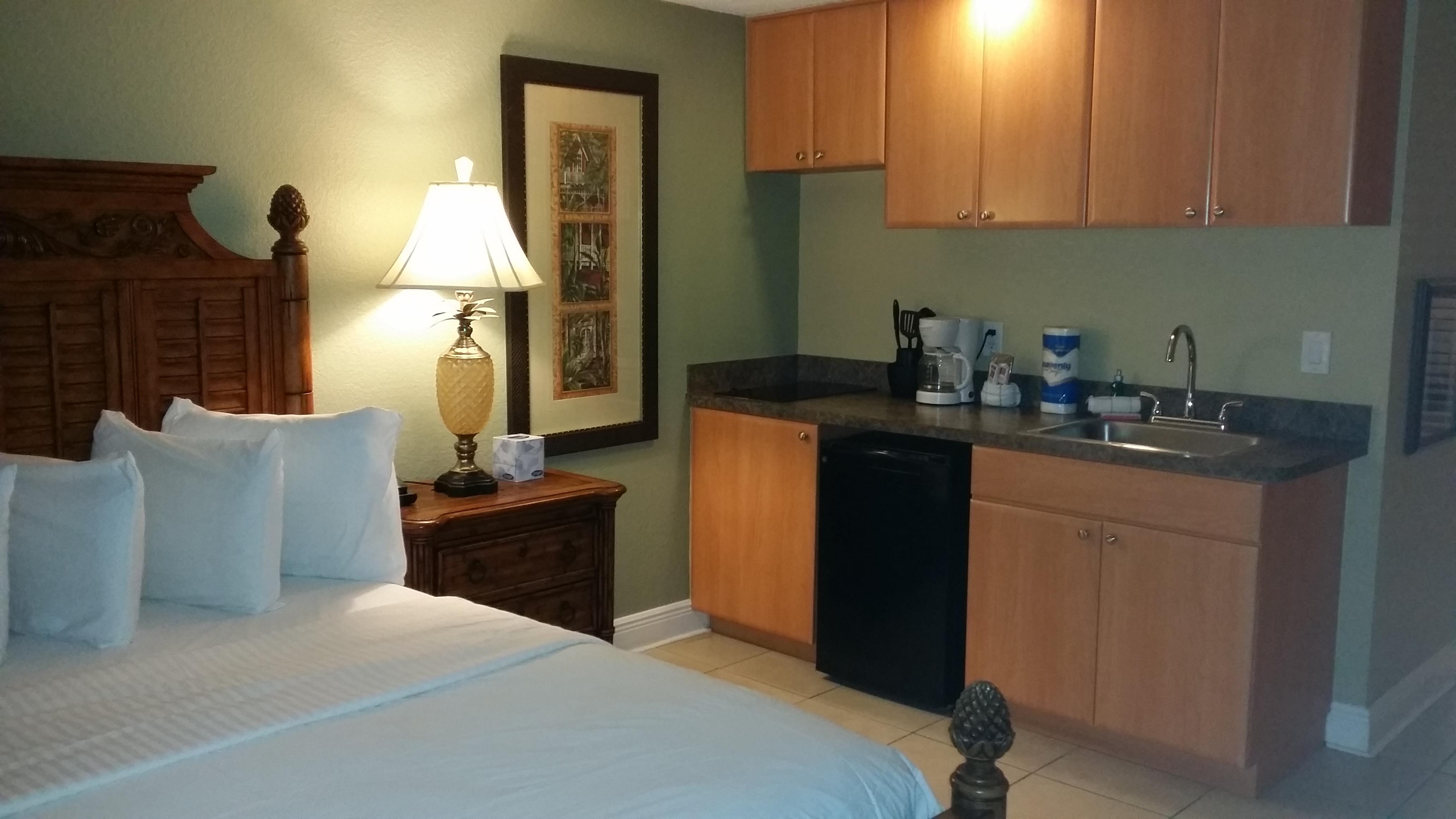 Love the kitchenette. Nice view of the marina and clean rooms. There are also grills available for use.
i didn't get to stay, hotel cancelled on us
We got the book now pay later at the Inn. When we got there they had cancelled our reservations and didn't call to let us know. They tried to charge our card so the lady at the front desk said the night before, but there was no activity in our account to show they tried to withdraw a day before. This was very upsetting since I was prepared to pay when we got to there. According to my reservations they were not supposed to withdraw until we got there. Very disappointed. Will not book through orbitz again.
Staff were very friendly, excellent facilities. The room was clean and confortable.
ok if you don't mind drama
Hotel staff really great. Hotel itself, rooms clean entrance was a lil bit of a surprise. The pool is great surrounded by beautiful Palm trees & the walk to the beach & restaurants was very convenient. There seem to be some guests who might of been there on a week to week basis. There was a girl fight at the pool in the evening & the boys had to drag them apart. The neighbor room seemed to be a long te tenant who was absolutely drunk both nights & sat outside talking loudly smoking cigarettes which made it hard to sit outside & enjoying the evening. The back of the resort was great. The grill clean. The hotel was clean & accommodating. The staff was great. Just the guests were a lil awkward but the hotel can't control that if they Checkin before drinking
location nice
The Room even though is say no smoking you can still smell the smoke from years past. the view in the back of the hotel is nice and access to the beach across the street is nice. The rooms are a bit dated, was clean though.
average
Wasn't ready at check-in/ room was clean/not on beach
bayside
It is clean and the staff was great. There is water, like a lagoon, behind the hotel so you can sit out by the water. The beach is across the street, it is a long beach, but there are others close that are shorter. Many places to eat near by.
happy experience and a happy wallet
Place was Cute. I Was Surprised at How nice the Place was Considering how much I Paid. Clean. Had a Full Size Fridge, And A Mini Fridge. Pots, Pans, Plates, Toaster, Microwave. Much More Than I Expected. Clean. Staff was Polite. Quiet. Ample Parking, And Close to the Beach!
weekend getaway
Nice location, clean rooms, just a little noisy on the weekends.
family visit
Aaron the manger was very nice, Great location! and Hop, skip and a jump to the beach.