Hotel highlights
Steps from Balboa Pier
Free continental breakfast
Free WiFi in public areas
Onsite dining
Balboa Inn places you next to Balboa Pier and within 2 miles (3 km) of other popular attractions like Newport Pier. This 3-star hotel has 45 rooms and welcomes guests with free breakfast, an outdoor pool, and a spa tub. It's on the boardwalk and also close to Balboa Fun Zone and The Wedge.
Dining
Free continental breakfast is included with your stay. Enjoy a leisurely bite to eat at the onsite restaurant, or have a drink at the bar/lounge. Order from 24-hour room service to satisfy your hunger without leaving your room.
Rooms
All of Balboa Inn's 45 recently renovated rooms provide refrigerators, coffee makers, and free local calls. Guests can enjoy WiFi and flat-screen TVs. Bathrooms offer hair dryers and free toiletries, and beds sport down comforters. Safes and desks are also standard.
Property features
Guests staying at Balboa Inn enjoy an outdoor pool, a spa tub, and free WiFi in public areas. Valet parking is offered for USD 35.00 per day. The 24-hour front desk has staff standing by to help with concierge services and securing valuables. This hotel also has conference space.
Guest reviews for Balboa Inn
very disappointed
I realize that you will always pay for location but in this case, I was surprised by the condition of the "inn". It starts with the elevator that was a disaster --- filthy and looked/smelled like it hadn't been cleaned in months, if not years. I'm not sure I've seen more dirty handprints on a brass wall. That's your welcome. Grime. Then you look at the walls in hallways --- beyond dirty and worn -- looked more like a bus station than a hotel that charges these rates. I guess the room itself was okay; clean enough but tiny and you can hear your neighbors (other guests) loud and clear -- but you'll find a better room at the mid-level chains. TIME TO RENOVATE and GET A NEW CLEANING CREW....
lipstick on a pig
Warmed over death. So disappointed. A new coat of paint does not make this a nice hotel.
great location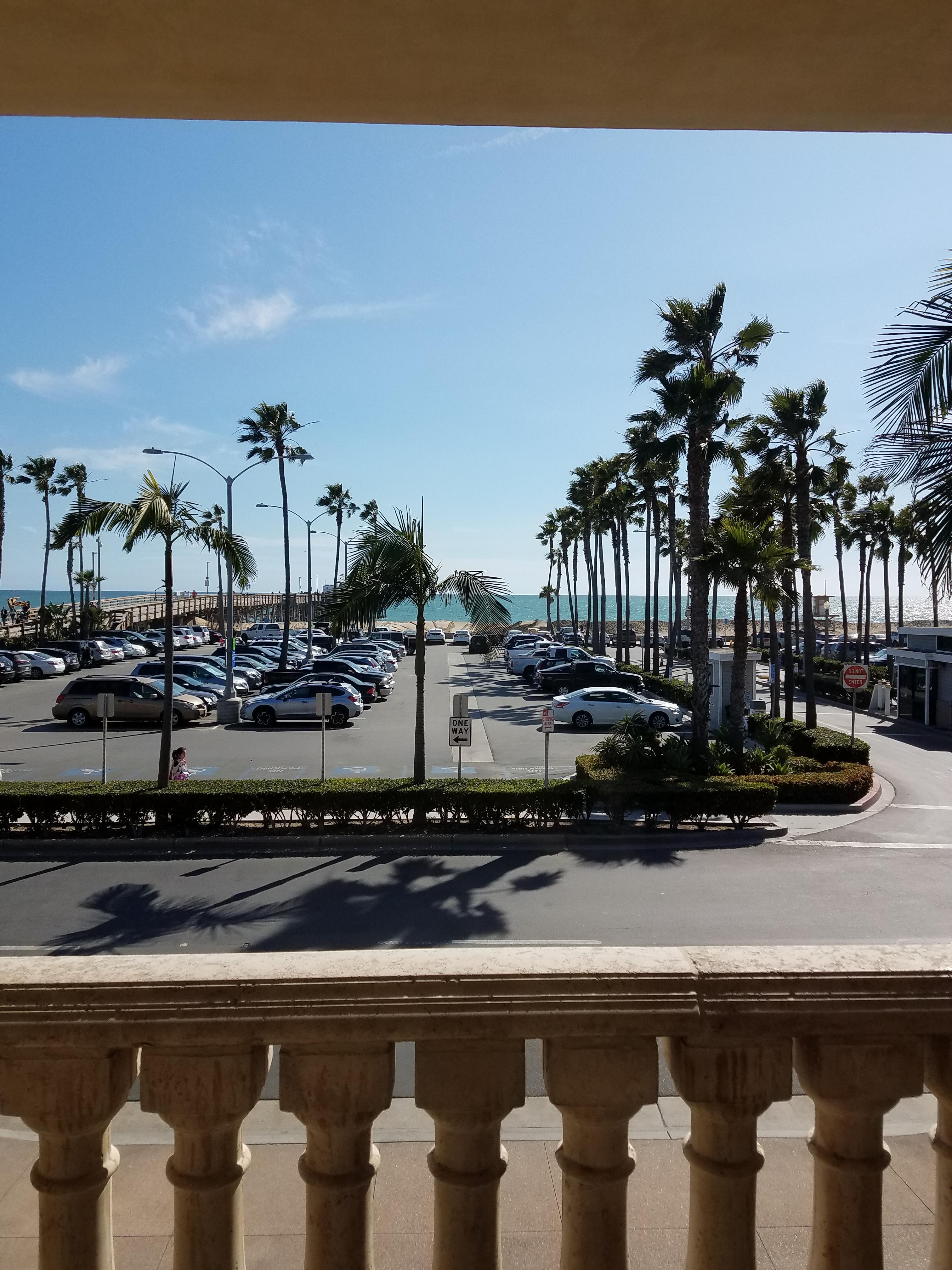 While this hotel has an excellent location, the hotel itself left a little to be desired. The room we received was not the room pictured on this website. There was no seating area, just the bed. The bed was extremely uncomfortable. We couldn't call the front desk with our room phone. The "ocean" view we were sold is actually a parking lot view. The hotel's restaurant was out of the food we wanted to order. I do not suggest going there at all, Siena I believe it is called. There is no hotel parking, only public parking lots so please note that if you go. Parking there was actually $18 per night. The hotel charges $45 per night for SUVs for their valet. If you go, expect an ok view and an uncomfortable bed. But the location is walking distance to the beach with lots of restaurants and shops nearby.
an ok hotel next to the beach
It was ok there for the night, but there was no refrigerator in our room, no microwave, that totally sucked! They advertise the complimentary breakfast, that was ridiculous, juice, coffee, packaged muffins and rolls, fruits, when paying $350. for a night with parking you would think they would have hot breakfasts like most hotel/motels have. The lobby set up was in an odd place, maybe they were remodeling, strange but ok for the night! Yes we were disappointed for what we got for the price.
1 night stay for fun at the bars!
This was a quick birthday overnight trip to hang with friends and enjoy the beach scene and bars. This Inn was in a great spot, was clean (enough...) and the staff were all really nice. The bed was comfortable and there was a flat screen tv and mini fridge which was great. You can tell this place is older, even though renovated, the quality is not high end but it does appear nice. The noise level is higher in this area, we heard every person who strolled down the hallways but you can't beat the location. Oh and don't get excited about continental breakfast it's packaged muffins, limited fruit, coffee and tea. All things considered we would stay there again.
on the beach, old room
I've stayed here before due to the location and have had really nice rooms, but this time I got an old dingy room with lots of problems. I asked to change as soon as I saw the room, but they did not accomodate me. For over $300 a night for a queen bed this room was not worth it. Dirty vents, dirty old carpet, ill functioning shower head and sink, no windows to let in the fresh ocean breeze!! I had to ask for a fridge, which the room was supposed to have, and it did not have the safe it was supposed to have neither. Most of the staff is not friendly, and one was particularly unprofessional. If I stay here again I will make sure to request the newer rooms ahead of time.
on the beach
Check in is late, and the man was rude. On the other hand check out was smooth and the lady was very pleasant. The hotel towels were awful! They were supposed to be white, but were old and definitely not white anymore. I see no reason for the resort fee, as you have to pay for parking and the breakfast is just a danish and coffee. Oh and its plus tax. I stay here for location, its right on the beach.
worse valentine's day stay ever
Lets start by saying the staff (bellhop & front desk) greeted my wife and i while on their smoke break. After checking us in we proceeded to the room to see where we would be spending our weekend. The first thing that i noticed was the very small room space however i figured this would be the case that we would be paying for location (On the Beach). The first thing that i always check when staying at a hotel are the linens on the bed after pulling back the blanket, I noticed body hair on the sheets, stains and just unclean and unchanged linen. After goign down stairs to request a room changed I was informed that their where no more rooms available in a very quiet hotel. However the gentlemen said he would have housekeeping bring up more linen. 30 minutes later housekeeping arrived and asked if we would be willing to change our room. Not sure how magically a room came available. Honestly I am not the person to write reviews or bad talk an establishment but this ruined a special weekend for my wife and i. This hotel was very unprofessional, construction and rehab going on, thin walls. I just had a very bad experience here. Its possible that after the construction and adjustments that this could be a pretty decent hotel. However I will never stay here again!
expecting more ...
I was a little disappointed in the room. It was suggested by a friend that we stay there and so we booked at the last minute. We booked an ocean front room which turned out to be fine and the place is clean. However, the room (older hotel) had some issues: Heater did not work (turned out to be cold night), fireplace did not work, windows did not shut correctly, and the weather stripping under the doors was completely gone. All-in-all a cold night for all of us where we discovered these issues too late at night for it to matter. Additionally, the jacuzzi tub turned on spontaneously during the night twice inducing a near heart attack in one instance. Long story short, if you want quaint and kind of broken, you'll like this place.
great getaway!
This hotel is right where you want to be! On Balboa, near restaurants, bars, and shopping. Definitely will stay there again!