Guest reviews for Paradise Resort
beautiful view
Great trip! Friendly staff and the room was great!
noisy hotel close to beach
The room was ok but surroundings and common facilities lacking. Would not go again.
All staff we had contact with was friendly and helpful. They even helped locate an Item we left behind and helped us make arrangements to have it shipped back to us. Impressive when they help you AFTER you check out! Room was neat and clean. Price was excellent for what you get. The Tiki bar had good prices ($5-$7 for frozen drinks, you pay $10 at many other places). I would stay here again.
great vacation!
When we arrived at the hotel there was a mixup in our reservation (my fault). The friendly staff went out of their way to find us a room to meet our needs. We totally enjoyed our relaxing stay and plan to return. We chose this hotel because of the locaion and price, very glad we did. As a retired couple, we loved being on the beach and relaxing in the sun.Thank you Paradise Resort for a great vacation!
The entire staff that I came in contact with wa pleasant and very helpful. But I don't think I'd ever stay here again. I arrived Friday abt 5. Check in was smooth. Got up to the room, unpacked & left. Then the issues began when I returned. The party staying at the end of the hall was so incredibly LOUD & disruptive from 9 pm until 4 am. And started again abt 7 am. I called front desk around 9:40 & asked when "quiet time" kicked in on them grounds. He told me 10. So I thought since it was still early, it would t be too bad. The adults argued & cursed each other out in the hallways for abt 3 hours. And the kids ran up and down the halls yelling at each other. Going up & down the elevators. The hallways in this hotel are AMPLIFIED X 100. Around 11 I went to the front desk & requested a room move the next morning bc my 1 y/o FINALLY was able to fall asleep during a few minutes of quiet time. The lady at the desk was so helpful. The next morning the next shift lady informed me that my room move had been done & they were cleaning my room. I was heading out & she told me that if I got my things together they had ppl who moved your things. That was so helpful. On my last night I did see a roach in my bathroom. The staffs helpfulness & professionalism made the bad part tolerable. I wouldn't mind staying here again but only when it's slow & kids and drunk adults aren't running around.
it all depends on which room you get.
Our room was smaller than most and had only the tiniest sliver of an ocean view. The A/C was very loud. We enjoyed the pools although they became crowded at times. You will be charged $15 per day, per room, in addition to the price you pay ahead of time. They call this a resort fee but it really should be inclured in the quoted price. Keep that in mind when comparing rates.
fabulous room
Room as pictured, was more like apt. than hotel. Plenty of utensils, nice decorations and very clean. Nice area, centrally located. Quick service when additional items requested. Only hotel I have given 5 stars. Other couple had same room and just as nice(deluxe King Suite).
Review comment

Brandy Newman-GM

responded on

May 19, 2017
Thank you for your 5 star review. We appreciate your comments and are excited you enjoyed your stay. We hope to see you again soon.
beyond our expectation
Family friendly and will def return. First hotel room able to fit our big family!!!
Review comment

Brandy Newman-GM

responded on

Apr 26, 2017
Thank you for your review. We apologize that we were unable to fulfill your request this visit and hope we will be able to on your next. Thank you for your comments and we hope to see you again soon here at Paradise Resort. All the Best, Brandy Newman General Manager
oceanfront nice 3 bedroom condo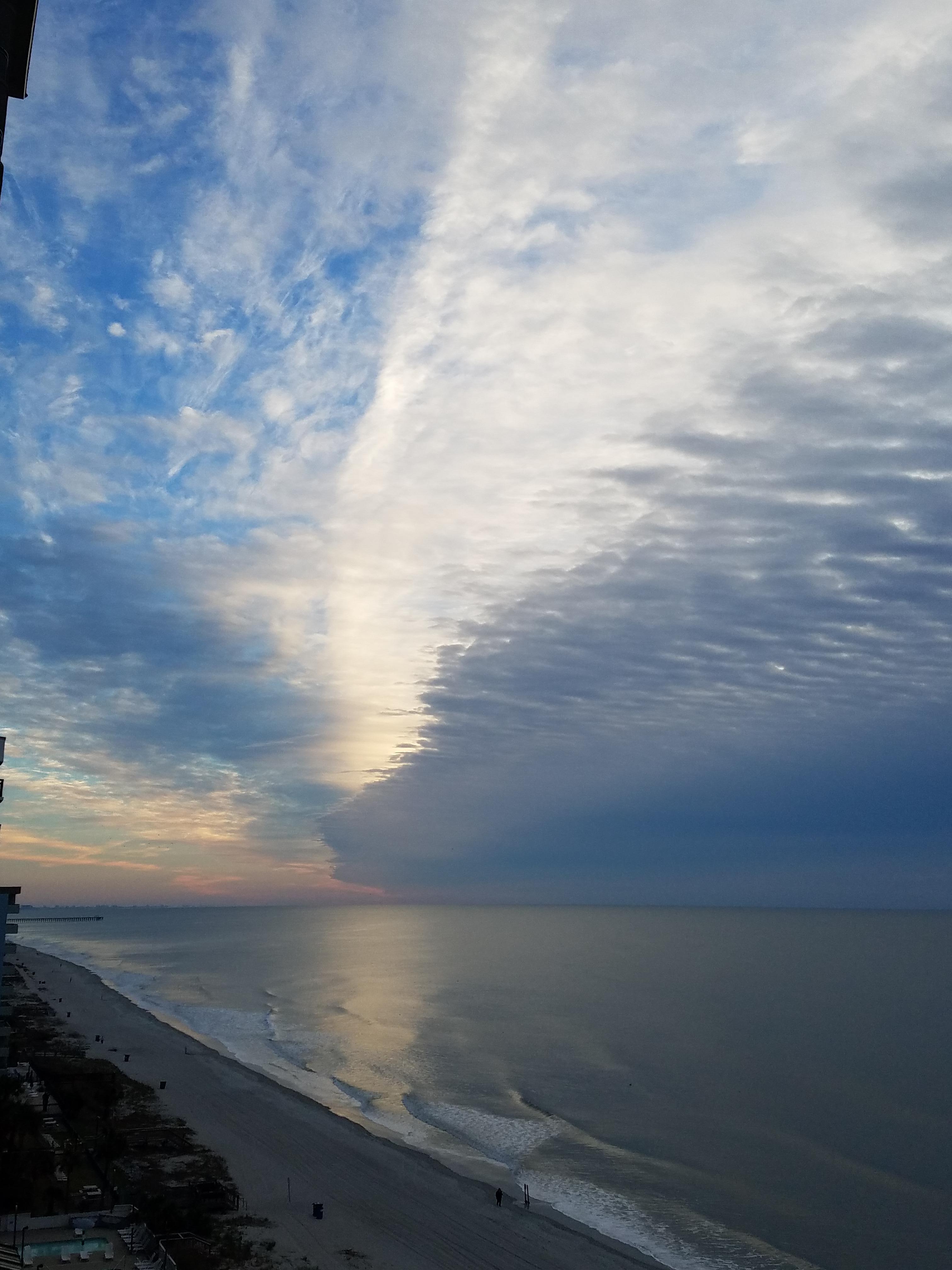 The staff was awesome, beautiful view from balcony, beds were comfy and we had plenty of room, kitchen was decently stocked with essentials. I will definitely go back.
mini vacation
Nice and quiet. Parking was not a good experience
Review comment

Brandy Newman- General Manager

responded on

Mar 3, 2017
Thank you for your review. We are happy you enjoyed your stay. We apologize for your parking experience.