Enter your dates to see prices
Pure Mareazul Rivera Maya
4.0 out of 5.0
Hotel highlights
Free WiFi in public areas
Free parking
Onsite dining
Spa
Pure Mareazul Rivera Maya places you within 2 miles (3 km) of Guadalupe Church and Grand Coral Golf Riviera Maya. This 300-room, 4-star condo resort has a full-service spa along with an outdoor pool and free self parking. It's on the beach and also near El Camaleon Golf Club and 28 de Julio Square.
Dining
In addition to a restaurant that serves breakfast, brunch, and lunch, there's also a cocktail bar. For your convenience, a cooked-to-order breakfast is served for a fee each morning from 8:30 AM to noon.
Rooms
The 300 air-conditioned condos feature kitchens, 2 bathrooms, and furnished balconies or patios. There's space to spread out with 2 bedrooms, living rooms, and dining areas. 32-inch flat-screen TVs come with satellite channels. Pillowtop beds grant a restful night's sleep, and bathrooms offer rainfall showers, hair dryers, and free toiletries. Washers/dryers, coffee makers, and ceiling fans are other standard amenities.
Property features
Built in 2015, the brand new Pure Mareazul Rivera Maya features a full-service spa, an outdoor pool, and a children's pool. If you drive, put free parking to good use. The front desk has multilingual staff that can help with luggage storage, and offer advice about sights and eateries nearby. Other amenities at this beach condominium resort include a fitness center, a sauna, and outdoor tennis courts.
Guest reviews for Pure Mareazul Rivera Maya
suite 703 has potential, but lacking in many ways.
Suite 703. First impression, roomy, nice new amenities but total lack of decor gave it a cold feel. The pool & terrace w/ hammock would've been great, except the pool looked like it hadn't been vacuumed in weeks, lots of dirt on bottom, & pool light didn't work for nighttime use. Pool is about 20 in. deep, so perfect for my 2 young boys. They did love it. Day 2 shower drain clogged completely & shower flooded onto bath floor, also noticed a few ants in kitchen. A couple days later I woke up to literally hundreds of ants on the kitchen counter, stove, master bedroom floor, even found some climbing on my son's suitcase which was in a closed closet in the spare bedroom. No food had been cooked in the condo and I made sure to not leave anything out, but my son spilled a small amount of something on the stovetop and tiny ants came in droves. Absolutely disgusting! I reported it to the front desk who immediately sent maintenance to spray & told us to leave for 2 hrs. to spray. We went to pool area but snack bar was closed, so we went to beachfront restaurant for lunch & were told we couldn't eat due to a wedding. We asked at desk why snack bar was closed and they told us because their busy season ended at the start of the week so no more poolside restaurant. They also discontinued the splash-pad area for kids by pool, & at night I had to return to the pool area to get my sons flip-flops ALL of the lights were shut off on the main grounds. Next day ants were back, fewer but back!!!
close to the beach and 5th ave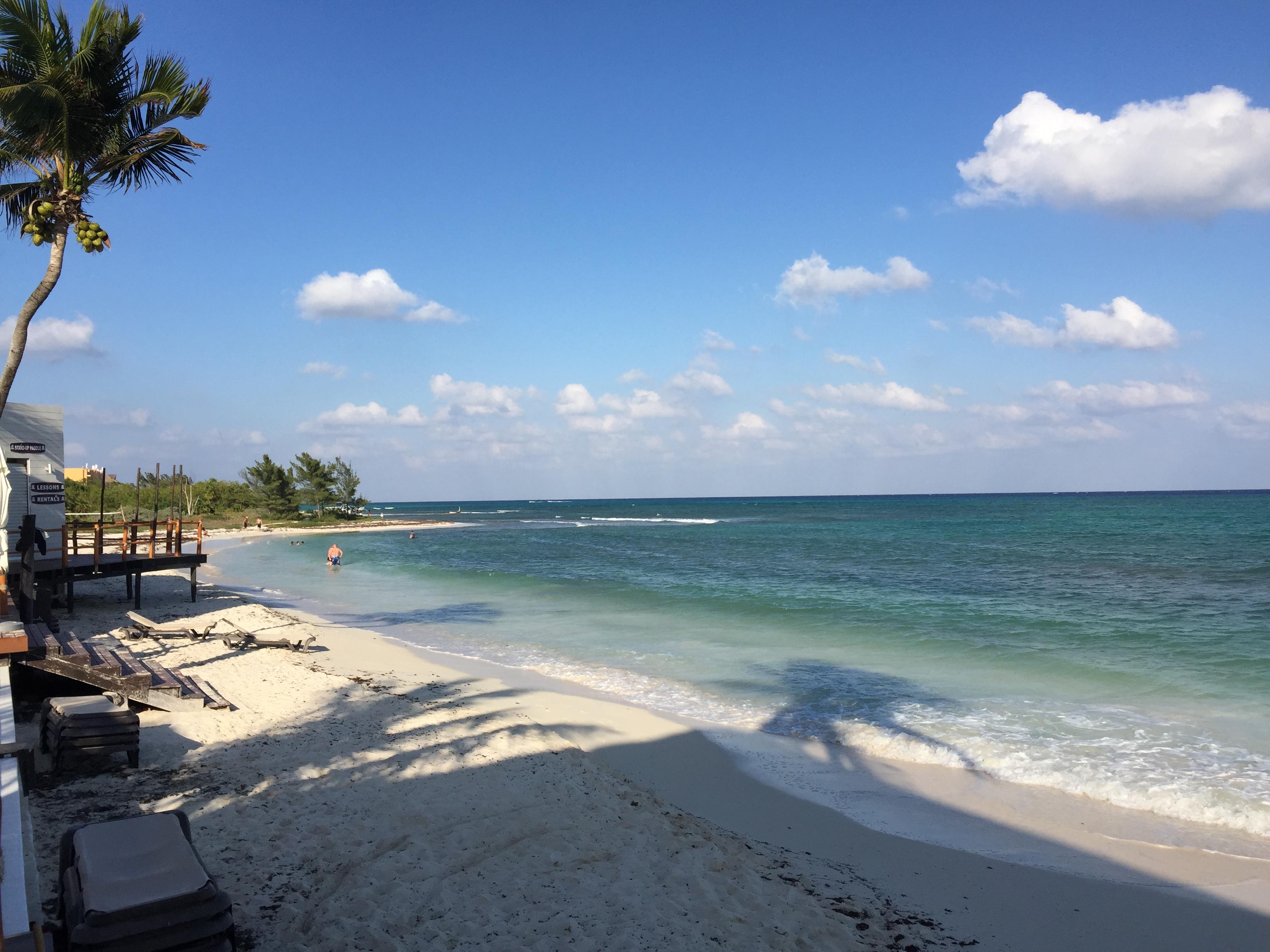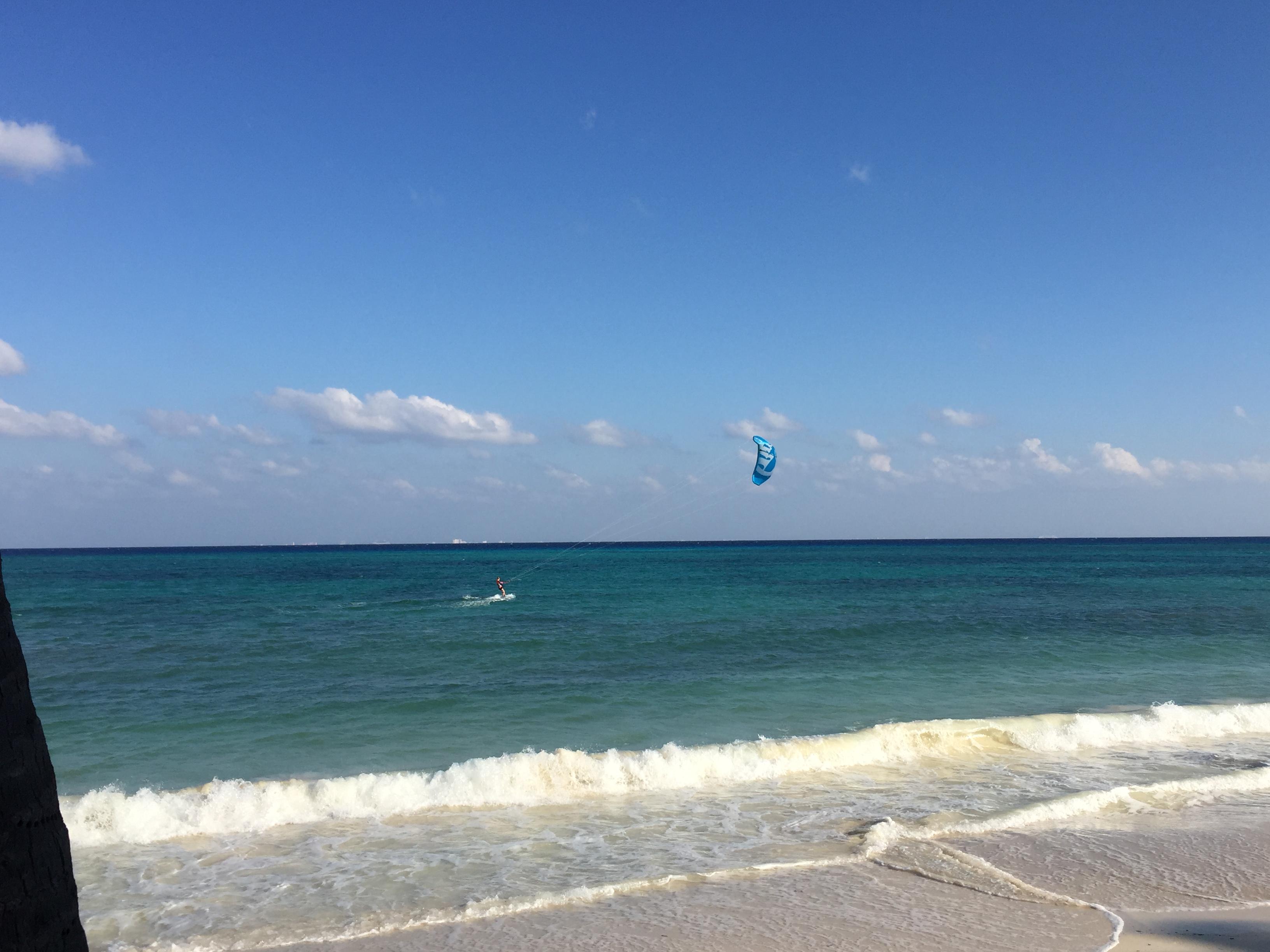 The view was excellent from the room, the swimming pool and the club house is well maintained. Staff is very friendly and courteous. And above all its a very safe place to stay with family.
spacious apartment
We enjoyed our stay here, as the rooms were very large and well equipped. We recommend renting a car if you stay here, or stocking groceries, as the food options onsite are extremely limited. Also, there is no ATM so get cash before you arrive. This property seems more of a time-share/apartment type than a full hotel. Otherwise, the facility and grounds were lovely and we would stay again.
excellent residential hotel
The residential suites are beautiful, clean, modern and quiet. The apartment hotels are right on the beach! 5mins drive to the restaurant and shopping area in Playa del Carmen (5th avenue). The hotel is extremely safe, 24hrs security even on the beach! The drive from Cancun Airport to the hotel was sooo easy! 30mins and a straight drive. The cleaning lady was amazing she would clean the apartment everyday. The hotel staff was super friendly. Breakfast was included and we have 5 selecting everyday. Breakfast was good!
beautiful complex and friendly staff
The complex offers: Two security points, friendly staff, big swimming pools, garden, places to relax, beautiful beach club. The condo was big, two bedrooms, 2 3/4 bathrooms, jacuzzi, swim up pool(your personal little pool outside), huge walk in closet, silverware and all that, microwave, oven, fridge... Highly recommended.