The Hospital Club
4.0 out of 5.0
The Hospital Club

4.0 out of 5.0
The Hospital Club
4.0 out of 5.0
Enter your dates to see prices
The Hospital Club
4.0 out of 5.0
Recent guest reviews
I stayed 2 nights and would not want to leave ... comfort, care, kindness in every detail. Perfect location, attentive staff, modern decor and lovely facilities ... I will be back!! comfortable bed, large room, well lit. The troller of drinks at your door is a plus that conquers the loyalty of the guests!
We had 4 nights in a suite at The Hospital Club. thoroughly enjoyed our stay - comfortable bed, great bathroom, private outdoor sitting area and lots of space. Best of all centrally located to the theatres, restaurants and tourist attractions of Covent Garden, Soho, Oxford Street, Embankment. I'd notified the Hotel our flight arrived very early and they were able to arrange for an early check-in for us.
We wanted a quiet location and luxury accommodations. We took a suite at the H. Close to Covent Garden. Helpful staff. Huge room. The Concierge solved some ticket problems for the Chelsea Flower Show. On leaving someone chased down a taxi for us. A drink was delivered every night to the room. Expensive but a do again
We were lucky enough to win tickets to see the King and I in the private cinema here and must say we had a great time with all of the staff being so professional and efficient - such a lovely building and club
We recently had the joy of staying at the h club for a week in April. It was the perfect place from which to explore London --- an easy walk to Covent Garden but away from the crowds; easy access to several tube stations; near terrific restaurants (e.g., 32 Great Queen Street); and a super fun place just to relax and enjoy the h club facilities. The pleasure of staying at the h club starts with the outstanding staff. There are simply not enough superlatives to describe them --- Richard, Amanda, Anna, everyone --as they effortlessly went out of their way to make us feel welcome and to ensure that we had the best stay possible. We loved our "Medium" room which exceeded our expectations.The art filled room was sunny with a window seat where we sat enjoying the morning coffee we made and brought in from the central coffee station on the bedroom floor. Our room had cleverly arranged storage space, a spacious bathroom and whimsical touches that made it a true delight. What made our stay even more special was the ability to join in the h club activities. We were fortunate enough to be there for a World Book evening when we got to hear readings by authors and actors -- the former from their own works and the latter from one of their favorite books. Another evening we returned from the theater and joined others in listening to an outstanding jazz combo in the lounge adjoining the dining room. There are many other ways in which the h club is special. In addition to the coffee station, there are the free morning papers hung on the bedroom doors and the fun of the evening cocktail trolley. We had several delicious breakfasts in the very attractively decorated dining room. I can't imagine staying anywhere else in London. Now we just have to make plans to return and hope that we can get a room given the h club's deservedly rave reviews.
We had a beautiful experience at The Hospital Club. The room was very quirky, fun, clean and fabulous. The staff were all friendly - we particularly liked the top floor bar with music, dancing and cocktails!
I had the pleasure of staying at the h club for six nights. There are only 12 rooms and they are very cozy and comfortable. I had a large room and had plenty of space to relax. I had barely checked in and there was a knock on the door for turn down service and a nighttime treat of cookies. Soon after, there was a visit from the cheerful bar cart attendant and a choice of three cocktails. This was the pattern for each night that I was in the room at that time of the evening. The bed was extremely comfortable with high end linens and pillows. The shower was great as well. The location is within walking distance of Covent Garden, Oxford Street shopping, multiple theatres, and some great restaurants and pubs. The cost was very high to stay here but I was treating myself after a difficult year and it was a great stay. Highly recommended.
We had a lovely one night stay here. Loved the free cocktail trolley so make sure you are in your room from 6:30-7:30pm to catch it! We got a bit hot overnight so didn't sleep great but maybe we should have had the aircon higher. Staff were very friendly and made us feel very welcome. Although we had a small room we were very comfortable and it felt well decorated.
This place really is out there on their own! Fantastic location, great style and super friendly staff. Our room was comfortable and provided everything that you might need for a weekend away. The cocktail trolly was a real highlight! We'll be back!
A warm and comfortable and totally groovy time begins with greetings from the friendly staff at the front desk. It set a tone that was matched in every way, from the room and amenities to the food in the 2nd floor restaurant to the fun activities going on in the club and the surrounding neighborhood of restaurants, shops and theaters. Easy walking from H Club to all the sites. Great value. Whole heartedly recommend The H Club.
Hotel highlights
Walking distance to Royal Opera House and Oxford Street
Free WiFi in rooms and public areas
Onsite dining
Rooftop terrace
Located in London City Centre, The Hospital Club is within a 5-minute walk of popular attractions such as Royal Opera House and Oxford Street. This 15-room, 4-star hotel has a restaurant, free in-room WiFi, and a rooftop terrace. It's connected to a shopping center in central London, and also a short walk from Covent Garden Market and The British Museum.
Dining
Full breakfast is offered for a fee each morning from 8 AM to noon. Savor a meal from the comfort of your room with room service, or grab a bite to eat at the onsite restaurant.
Rooms
Guests can enjoy a flat-screen TV and stay connected with free WiFi. The bathroom offers a rainfall showerhead, designer toiletries, and slippers. Other standard amenities include free newspapers, free local calls, and free bottled water.
Property features
Guests of The Hospital Club enjoy a rooftop terrace, free WiFi in public areas, and a conference center. The 24-hour front desk has multilingual staff ready to assist with luggage storage and dry cleaning/laundry. Other amenities at this luxury hotel include coffee/tea in a common area, free newspapers, and wedding services.
Guest reviews for The Hospital Club
Business
Business Travelers
Great location in the heart of Covent Garden. Small, private club with some unique experiences available to guests. Small rooms are VERY small. Plumbing can be a bit problematic. Last room had a lingering sewage smell.
Everything here was special and felt personal ... light switches were gorgeous, all bathroom faucets and handles were lovely, books and pretty vases in the room, felt like the nicest guest room at a friends house. Drink trolley service in your room every evening, access to coffee/tea in room and on floor, very quiet despite nightclub being one floor up. Amazing bed/pillows. Can't say enough about staying here!
Review comment

Aristea

responded on

Dec 18, 2018
Thanks so much for this 5 star rating! Wishing you happy holidays and hope to see you again!
great place in the heart of covent garden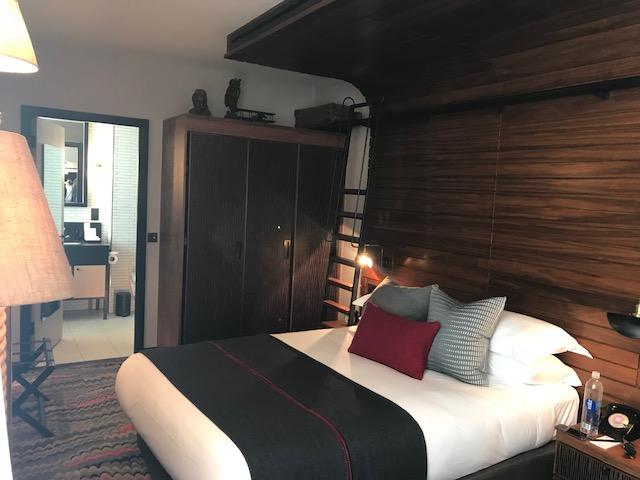 Very comfortable bedroom and high quality service in the private club hotel. Incredible location in the center of the theatreland. Will be back again.
Review comment

The Hospital Club

responded on

May 13, 2018
Thank you for your review Sasha! We look forward to welcoming you back again in the near future.
great stay!
From the moment you check-in you feel valued as a guest. The entire staffs' attention to detail and care for you individually is amazing. Any and everything we needed (whether it was a local pub or a dining recommendation) was handled in a friendly and timely manner. The rooms are great and each is very unique. I would stay here again without any hesitation.
Review comment

Tuba

responded on

Apr 3, 2018
Thank you Ryan! We look forward to welcoming you back again soon.
stay here! but leave a room for me.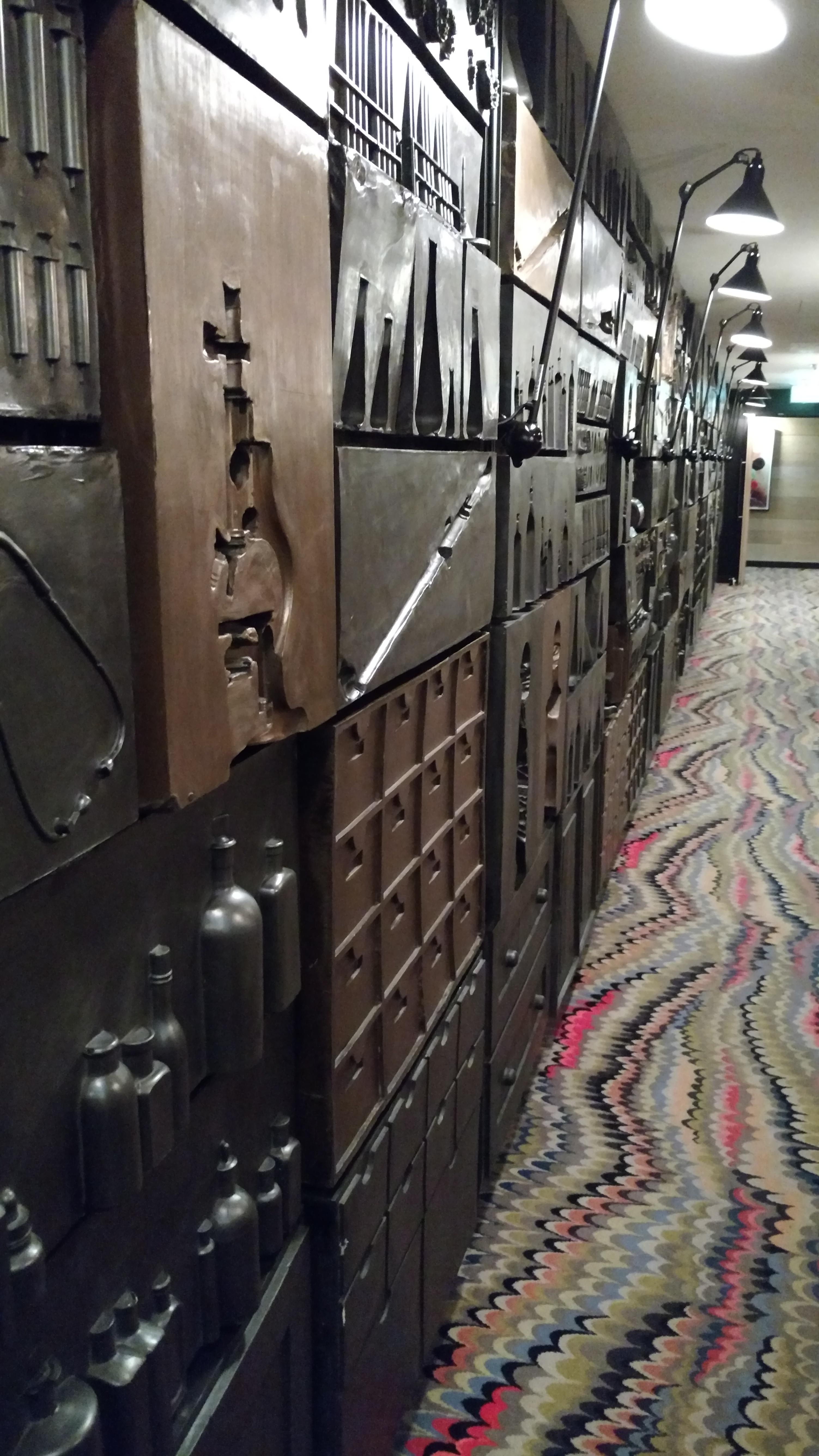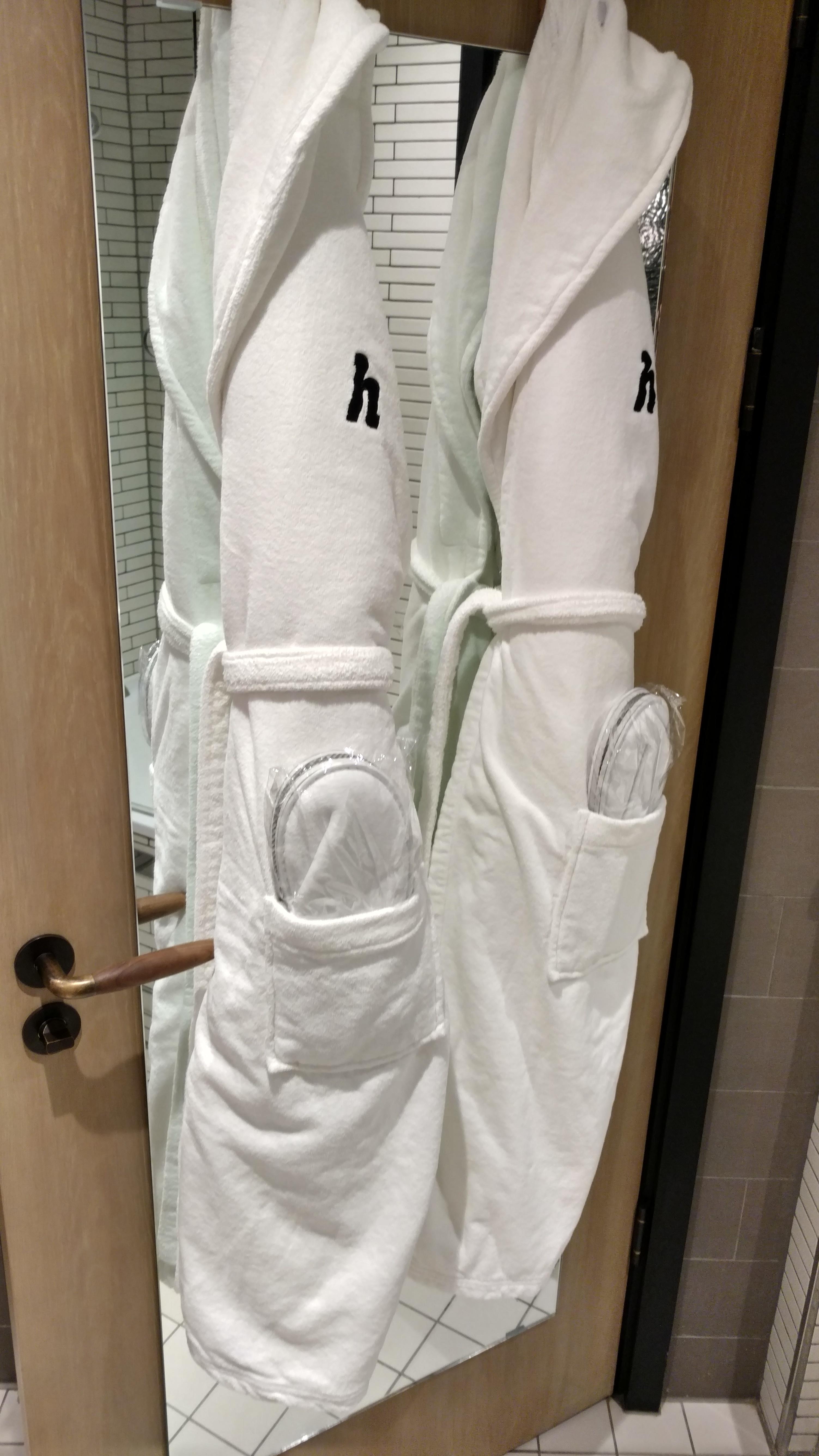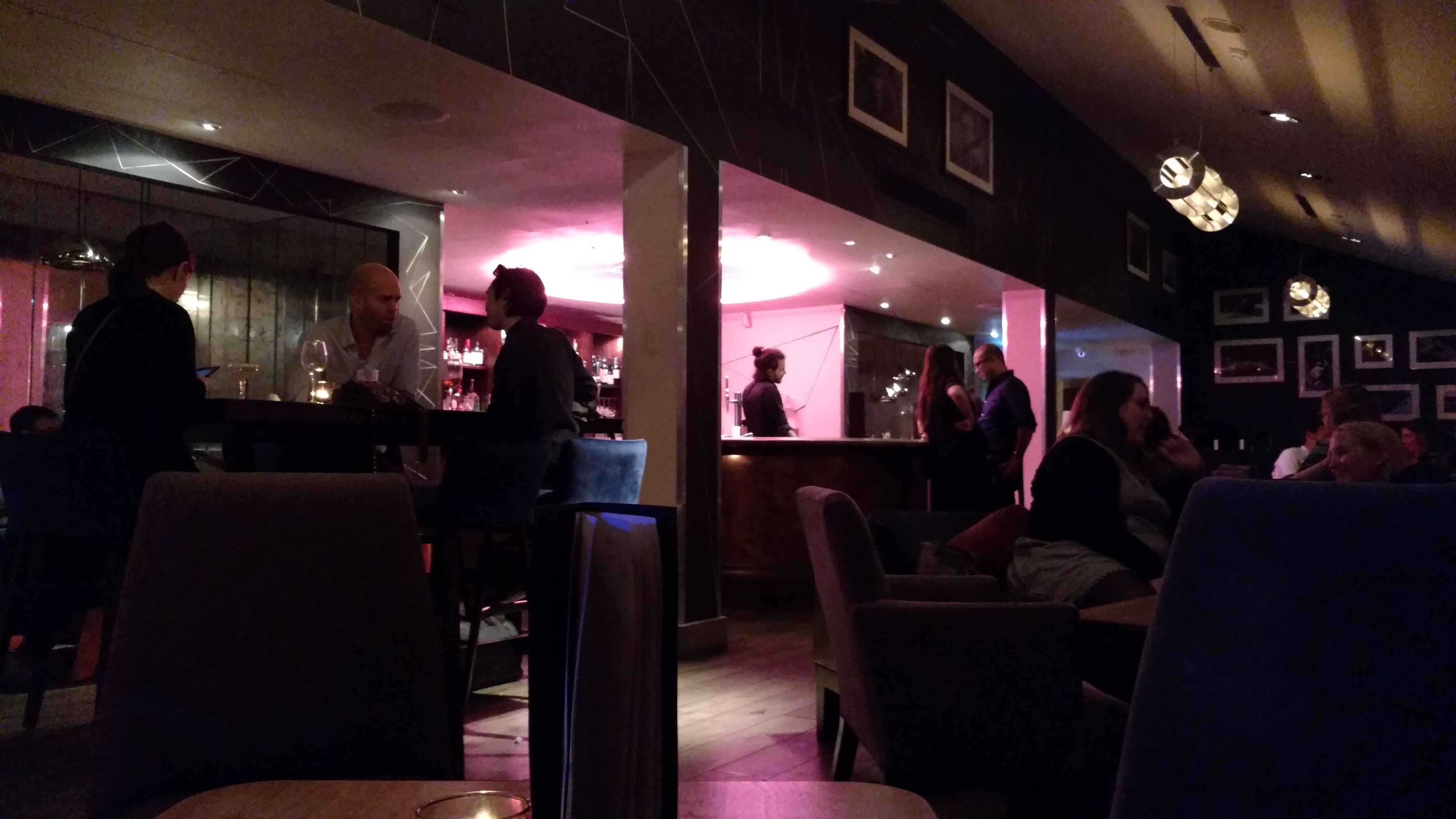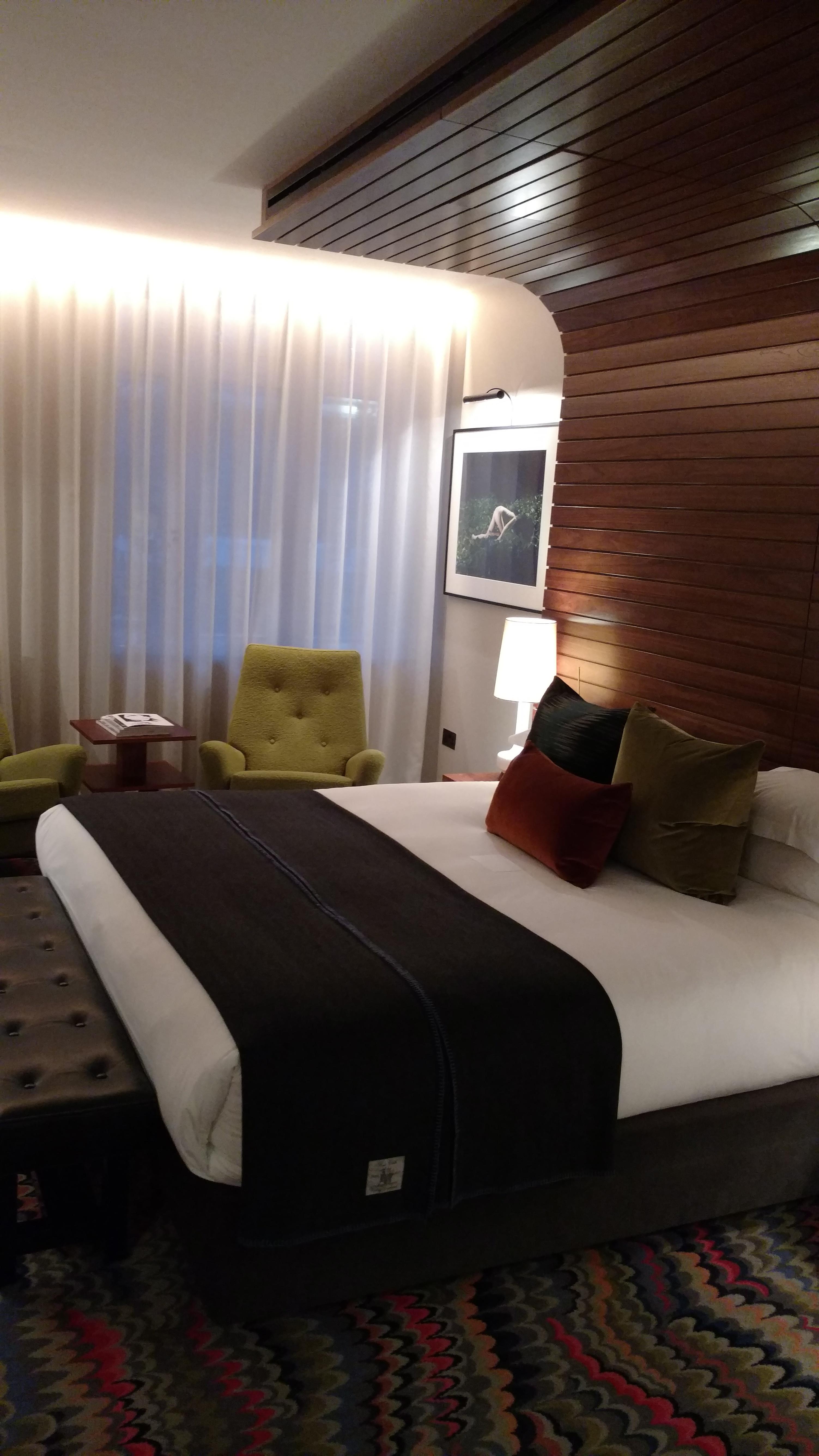 I have been looking for the "perfect" hotel in LON for years. I have stayed in over 20 different properties and never the same one twice. This will now change as I will happily return to The Hospital Club. I love being able to walk around Covent Garden at night after work and the location is ideal for this. One of my favorite restaurants is only 3 blocks away and some of the best fish and chips in London is across the street. The overall vibe of the hotel is very energetic and the clientele of the club were an artsy and eclectic group that I would enjoy having a drink with when I have more time. You get access to the club and the events so that is an added bonus. One of the highlights was a knock on the door right after I arrived. A gentleman standing behind a rolling bar asked if I would like a cocktail. Yes, yes I would! I can highly recommend this property but do ask that you don't book the last room in case I need to pop over the same week.
Review comment

Tuba

responded on

Oct 6, 2017
Thank you for your glowing review Randy! There will always be a room for you at The Hospital Club. We look forward to welcoming you back!