Has the whole world gone to the dogs? It would seem so. These days, our four-legged friends are globetrotting right alongside us thanks to numerous pet-friendly hotels, restaurants, parks and more. From frolicking on Florida beaches to hanging with Fido in a Portland beer garden, Orbitz has all the best hotels for a pet-friendly vacation. Oh, and sometimes man's best friend happens to be a traveling feline (or bird or reptile) and that's great too!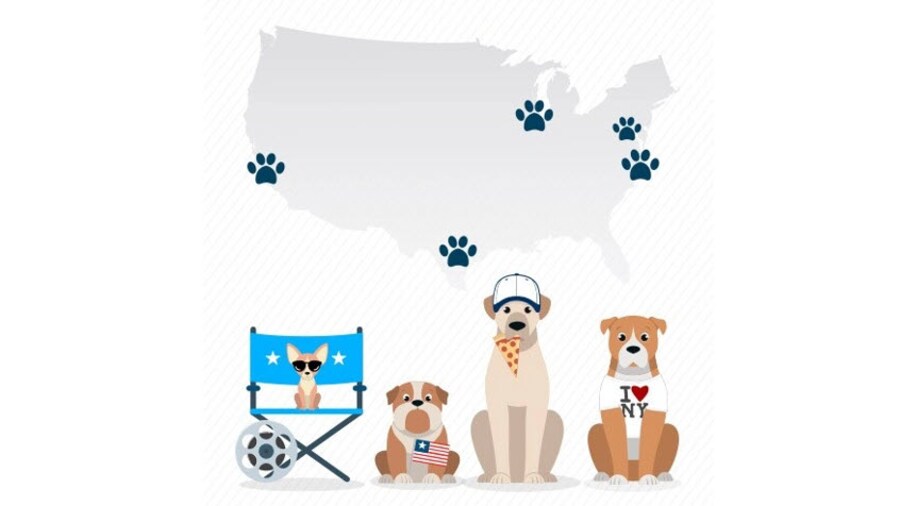 Top 10 pet-friendly cities in America
Looking for a woof-worthy vacation destination for you and your four-legged friend? These are America's top cities when it comes to pet-friendly accommodations, plus they boast fabulous places to dine and roam with Fido in tow.


How to find pet-friendly vacations
How do I search for pet-friendly vacations?
Choose the perfect pet-friendly vacation depending on whether your pet is a city-slicker or a country lover. Once you know where you want to head, give us your destination and travel dates, and we'll show you all the available accommodation. All that's left to do is select the 'pet-friendly' filter and choose from the exciting selection of places to stay where your pet is as welcome as you are.
What is included in standard pet-friendly vacation packages?
When you book a pet-friendly vacation package with Orbitz, the price you pay includes your flight and accommodation. If you want to add adventure and excursions to your trips, search for packages that include car rental. If you choose to stay in all-inclusive pet-friendly accommodation, your trip price also usually covers most meals and drinks, including alcohol.
What are the best pet-friendly vacations?
There are so many pet-friendly states that the choice is truly yours. Head for the hills, or rather, the mountains of Colorado, for the ultimate dog-friendly vacation. Or take a trip to Texas, where everything's bigger, for long walks with your favorite companion. Whether you want to hike, see the sights, or cool off by the pool, there's a pet-friendly vacation for you.
How do I find cheap pet-friendly vacations?
Just enter your destination and travel dates, select the pet-friendly filter, and sort your search results by price. To save money, book your flights, hotel, and car rental in one package—which is easy when you search with Orbitz.
Where can I go on vacation with my dog?
Pennsylvania is as popular with pooches as it is with people. Come for the Liberty Bell, stay for the cheesesteak. If sun, sea, and sand are more your dog's vibe, there are few better locations than Florida. You'll be spoiled for choice with dog-friendly bars, beaches, and adventure.
Why should I book my pet-friendly vacation with Orbitz?
With the best pet-friendly vacation packages in one place, hassle-free booking, and flexible cancellation on many trips, it's never been easier to hit the road with your pet. Save more when you bundle your pet-friendly escape into a package and earn Orbucks to spend on your next vacation. Book with Orbitz because we'll make sure you always get a great deal.