Your Ski Vacation
Hit the slopes at top ski resorts around the world with Orbitz! From lux Vail resorts to Whistler lodges to Colorado ski resorts, there's something for everyone and every budget. Family-friendly ski resorts? Check! Sophisticated winter wonderlands? Double check. Even if you prefer cozy lodges, spas, shopping and nightlife over serious downhill action, our ski resorts have you covered. 

Beginner
For the novice, the notion of strapping a board to your feet may seem like one of the dumbest things you can do on a snow-covered mountain. From Whistler to Breckenridge, find ski resorts that specialize at lessening the skiing learning curve with solid schooling, segregated beginners-only slopes, and well-groomed conditions that'll let you snowplow all you want.
Expert
It's black-diamond bonanza. Big air, vertigo-inducing pistes, narrow chutes where four-foot drops are de rigueur. Yeah, we know your passion. And whether you've mastered Jackson Hole's Corbet's Couloir and are looking for the next hardcore pitch, or you're edging up to your first beyond-double-black run, we dare you to be your best.
Jackson Hole, WY
Aspen/ Highlands, CO
Snowbird, UT
Telluride, CO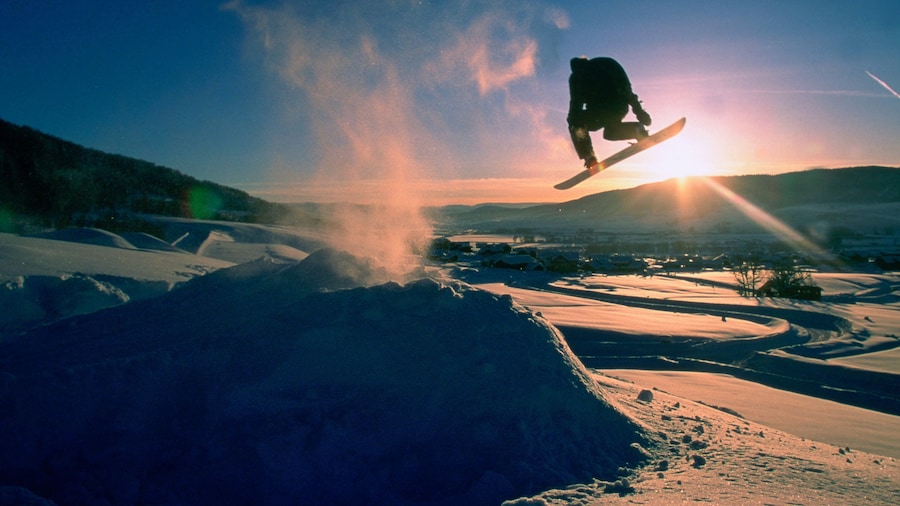 Snowboard
When 'boarders first carved onto the alpine scene, the sport was greeted with the same scorn a security guard reserves for a skateboarder. Fast-forward to the 21st century. The sport's been around for over several decades and its various incarnations are now a signature inclusion at the winter Olympics, not to mention that the sport has revitalized the ski industry and introduced slope-side fashion sense.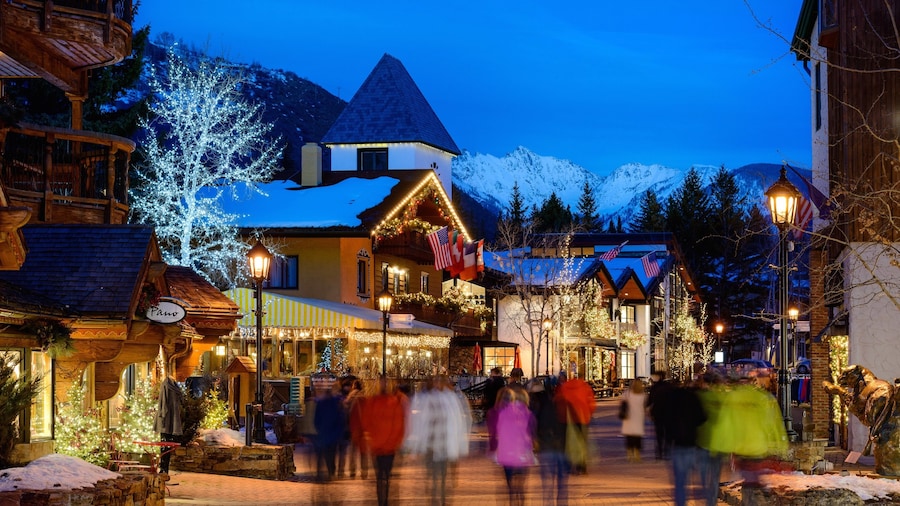 Nightlife
Après-ski indulgences after perfect powder days. There's something about the ski resort vibe that carries easily over into the wee hours. Maybe it's the on-slope fashion. Perhaps it's the need to brag about your exploits long after the lifts close. Let's just say the need to party on ski vacations is best surmised by the mantra, if you work hard, you can damn-well play hard, too.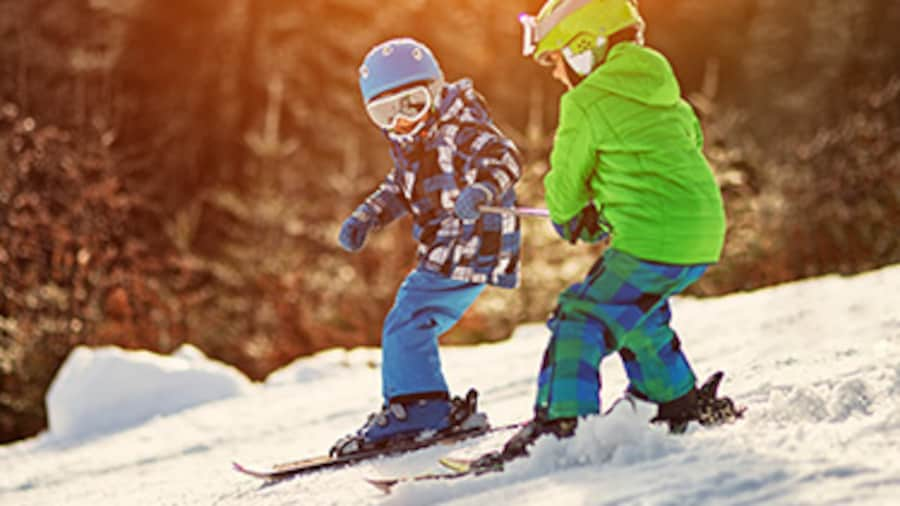 Family
The perfect family ski resort may run counter to your kids' expectations: It's a vacation, but we have to go to school? However, education begets liberty when it comes to the white stuff, so a good ski school should be as much part of your planning as what outfits to wear. The best ski resorts, like Vermont's Okemo and Copper Mountain in Colorado, operate top-notch ski academies where patient (bless 'em) instructors will make the rigors of skiing fun, pain-free and rewarding.

Find the best ski vacation packages
When you're ready to dare black diamonds and carve through fresh powder, look no further than all-inclusive ski vacation packages. You can bundle your flight and hotel together as a package, and have money left over to spend on new gear. 
A ski vacation that is snow good
For those looking for the ultimate in downhill action, book a ski vacation package at some of the top resorts. We have super skiing options for all travelers, and when you book with Orbitz, you can:
Bundle and save: Book a ski package with airfare and hotel together, and you won't just save money. You'll save time, too—time that's better spend practicing your downhill.
Find the perfect place: We have everything from cozy and quaint to luxury suites that pull out all the stops. Choose extravagances like large comfy beds, mini-bars and more amenities then you can shake a ski pole at, or stick to your budget. You'll have a great time no matter what.
Bring the family: If you have your family in tow, book a spot that gives them a chance for a fun-filled snow day. These ski resorts specialize in keeping the kiddos entertained with tubing and sledding.