Compare United Arab Emirates Motels
Top Cities with Motels in United Arab Emirates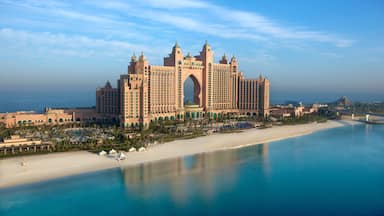 Abu Dhabi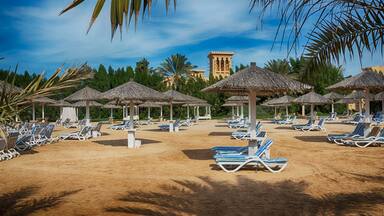 Ras Al Khaimah
Motels
Book a motel in United Arab Emirates
Simple and cost-effective, motels are a great choice for the budget traveler. If all you need is four walls, a roof and a comfy bed for the night, motels are for you. You'll be spending all your time enjoying the sights and sounds of United Arab Emirates, anyway.
Cheap motels can help you preserve your limited travel funds so you can spend more on good eats, great concerts or fascinating adventures around United Arab Emirates. There's no reason to spend more on a boutique hotel if you'll be spending the majority of your time out on the town! Orbitz has a great selection of motels in United Arab Emirates, so start browsing and planning your getaway.
Budget motels make travel a breeze
Cheap motels can make it possible for you to visit United Arab Emirates and see everything it has to offer. They're good for business travelers, too—budget motels help protect your bottom line. If you live in United Arab Emirates and need somewhere local or "near me" to stay during a home renovation or between moves, a motel is a great option as a short-term solution. You can find motel accommodations near major United Arab Emirates landmarks and off the beaten path.
Not every motel is the same, though. Some provide just the basics, while others offer swimming pools, gyms, cable TV, free Wi-Fi and other services. Extended stay motel rooms usually include a kitchenette and small fridge, which allows you to save even more money by cooking and storing your own food instead of eating out every night.
Is your furry friend coming with you on your trip to United Arab Emirates? Search through Orbitz's listings of pet-friendly motels in United Arab Emirates to make sure your best friend has a place to stay as well.