COVID-19 travel guide
Resources to help you travel smart and travel safe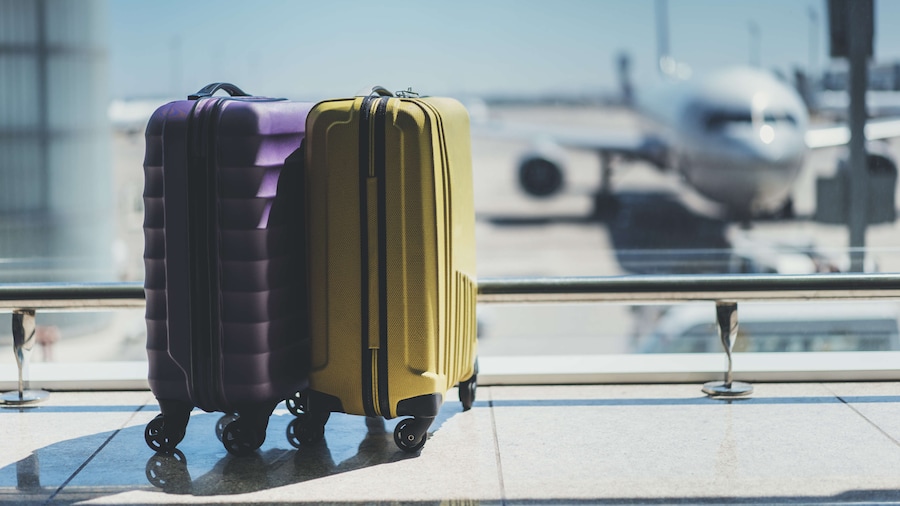 What to expect at the airport
Airports around the world are putting new features and processes in place to help protect you and staff at the airport. Given the number of new safety measures, we recommend getting to the airport earlier than you normally would.
Before you depart, make sure you find out what regulations might be in place at your destination. Check for any updates for the airports you'll be traveling through, too. We also encourage you to check health, safety, and travel advisories often, as circumstances may change.
Social distancing and reduced capacity
Many airports have made modifications to allow travelers and staff to avoid close contact. Features such as contactless check-in, contactless baggage drop-off, and social-distancing floor markers may have been added. In many cases, airport restaurants and shops are still closed, while others have opened with social distancing measures and reduced capacity rules in place.
Sanitization
Many airports have introduced enhanced sanitizing protocols and installed hand sanitizing stations. You may also want to bring your own personal supply of sanitization wipes so you can wipe down seating, tables, and other surfaces you may have prolonged contact with as you travel.
Personal protective equipment
You may see airport staff wearing face masks and gloves, especially when it's difficult to maintain recommended social distancing measures. In some cases, travelers are also required to wear face masks and gloves. We recommend bringing a mask and gloves with you in in case they're required along the way.
Staggered boarding and disembarkation
More social distancing when boarding and disembarking means that it may take more time to get on and off your flight. We recommend you get to your gate earlier than you normally would and allow yourself extra transit time during layovers and when you reach your destination.
Temperature checks and additional screening
Some airlines and some destination governments require that you undergo temperature checks or additional screenings before you board. These measures are in place to help slow the spread of COVID-19 and aid in COVID-19 contact tracing. We recommend allowing extra time when you get to the airport to ensure you're able to comply with any new requirements that may have been put in place.
COVID-19 tests
Some airports are offering COVID-19 tests for relevant destinations. Check with your departure airport for more information.
Airport health and safety measures
Find out more about what major airports are doing to mitigate the risks associated with COVID-19 by visiting their websites.