Hotel highlights
Walking distance to Art Deco Welcome Center and Lummus Park Beach
Free WiFi in rooms and public areas
Onsite dining
Outdoor pool
The Hall South Beach places you in South Beach, within a leisurely stroll of popular sights such as Art Deco Welcome Center and Lummus Park Beach. This 163-room, 3.5-star hotel welcomes guests with conveniences like a private beach, an outdoor pool, and a 24-hour fitness center. In the historical district, it's also near PortMiami and Lincoln Road Mall.
Dining
This hotel is home to 2 onsite restaurants, perfect for a quick bite to eat. Satisfy your hunger from the comfort of your room with room service. Start each morning with full breakfast, available for a fee from 7 AM to 12:30 PM.
Rooms
The 163 rooms are air-conditioned and have an array of amenities, including minibars, free newspapers, and laptop-compatible safes. Guests can enjoy free WiFi and digital TV. Bathrooms have hair dryers and designer toiletries. Other amenities include phones, ironing boards, and desks.
Property features
At The Hall South Beach, guests enjoy an outdoor pool, a 24-hour fitness center, and free WiFi in public areas. Valet parking is available for USD 40.00 per day. The 24-hour front desk has multilingual staff ready to assist with dry cleaning/laundry, concierge services, and luggage storage. Additional amenities include a meeting room, a terrace, and a garden.
Guest reviews for The Hall South Beach
nice hotel close to the beach
Nice, comfortable and inexpensive hotel. Very spacious. Close to the beach and has its own pool.
Review comment

dgilligan

responded on

Dec 6, 2017
Thank you for your kind words! We look forward to welcoming you back.
close to beach
The hotel is older, but Conveying it to The beach and nice shopping area and restaurants. The restaurant manager (compton) at the bar outside (male) is very rude. The hotel has NO microwaves so if u have left over food you will not b able to warm anywhere in this hotel. At check out we had valet fees on our bill, we didn't have a car rode taxi the entire stay. The young lady quickly took it off. Room for was flithy, you can hear everything above you and outside all day and night. The concierge was very helpful we planned activities thru him..none of the house keepers speak English that was very frustrating trying to tell them what we need. Over all i give this hotel a 3 for location to beach, ocean drive an other places. I will never stay here every again the fact the manager was rude and very unprofessional unless u were a long blonde/black hair causican he was very rude to my husband and I. Next trip we'll b back at the hotel we have stayed previously.
you will love it, unless you expect 5 star
For the price, the location cannot be beat. The staff was great. The beach is only a few blocks away. The nightlife and restaurants are all close by. My room was good size. The bar has a very reasonable happy hour and decent food (the nachos someone else ordered didnt look good, but everything we actually ordered was really good). The pool is nice. I mean, for the price, you could do a lot worse.
convenient & great customer service
I enjoyed staying here. The staff is friendly, allowed me to check in early and the beach access was awesome. The room was spacious and comfy.
great location and pool
Great location close to the beach, shops, dining. Place has some age and needed to lug luggage up some stairs even on 1st floor but reasonable price for the location. Pool is nice and very large. Loved the cabanas
location good but hotel just average
The website be-lies the decor. 1940s Art Deco Classic to a point, but just didn't make the grade! The outside was appealing with neon lighting at night, but once through the door, the decor was very average, more outdated than art deco. Our room was clean, but very small for 3 (2 Queens). Limited luggage space. No vibe at Campton Yard and Sunny's too expensive for breakfast. We ate elsewhere. On the whole, disappointing.
Review comment

Diego M (Assistant Front Office Manager)

responded on

Dec 13, 2016
Hello Cheryl: Thank you for taking time off your day to write a review on your recent stay at The Hall. I am sorry that your stay was a disappointing one. Thank you for pointing out what you thought was disappointing of your stay so that we may work towards the issues and become a better hotel. I am happy that our staff left an impression on you, specially John at Valet. He is going to love his mention. Thanks once again for the review and hope we could see you back at The Hall. With joy, Diego M Assnt. Front Office Manager
very nice. close to all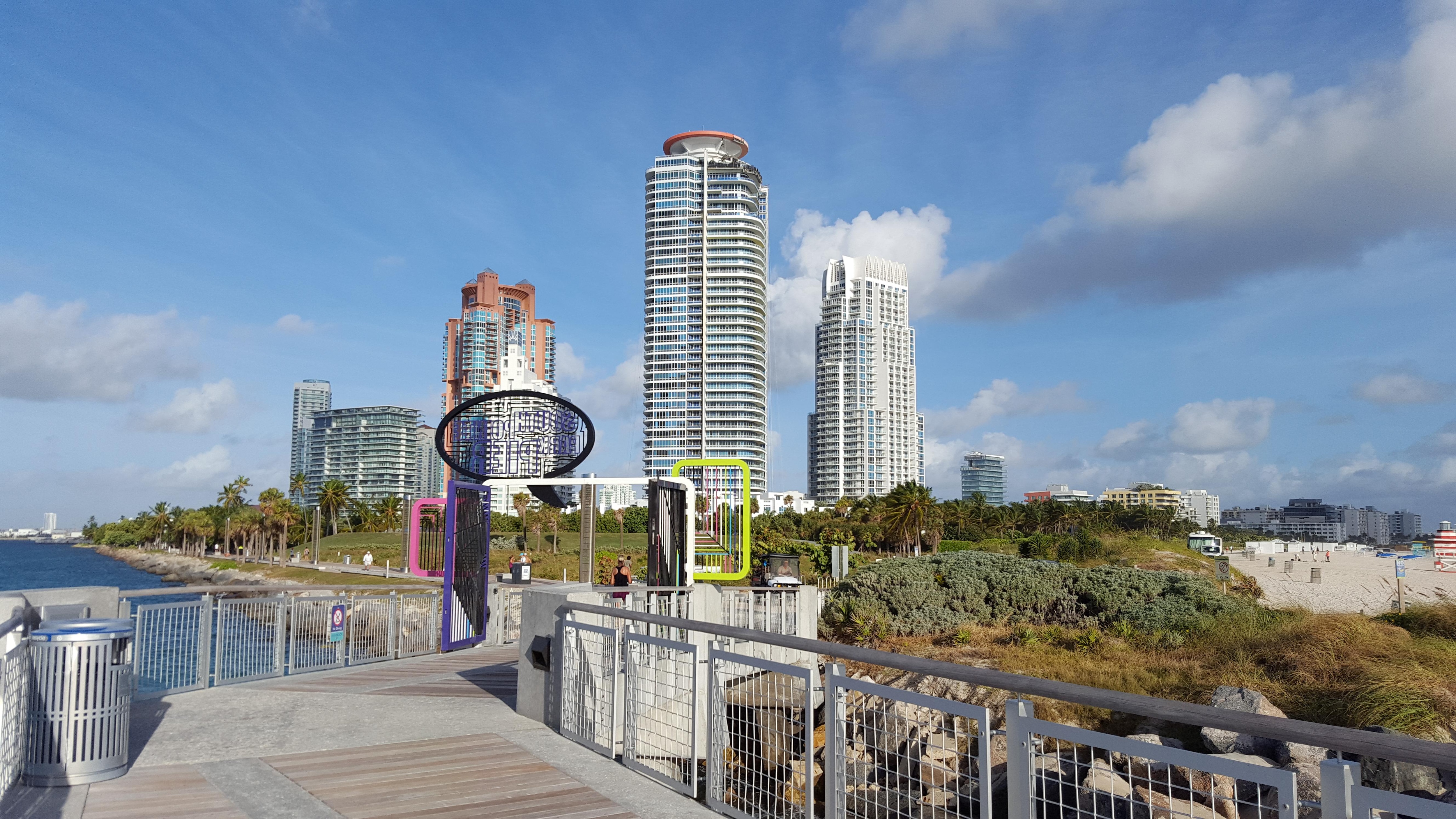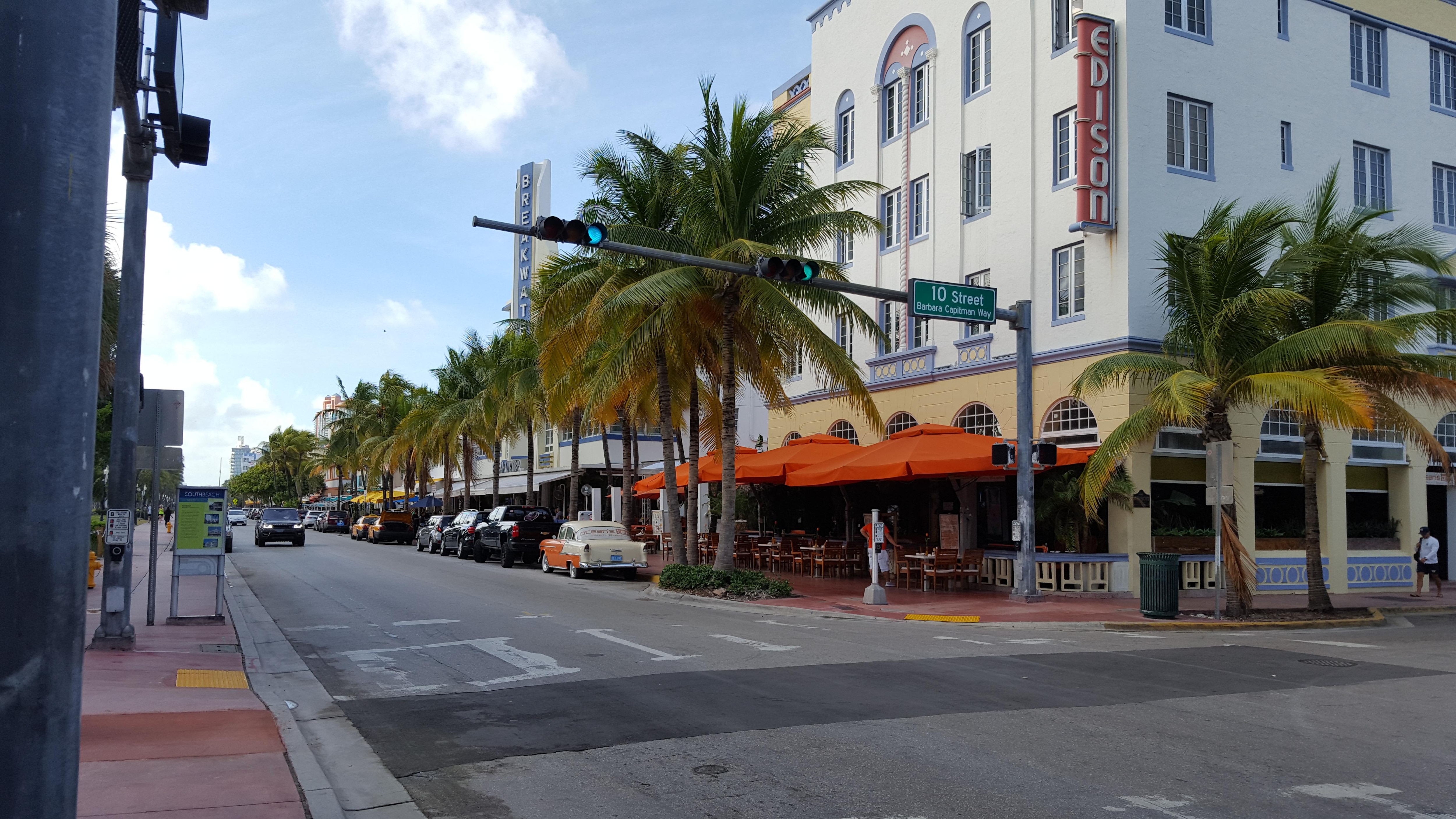 Excellent location. Next to Lincoln Road, Ocean Dr, the beach, great restaurants and bars. Excellent bed, very comfortable, all great.
Review comment

Diego M (Assistant Front Office Manager)

responded on

Dec 6, 2016
Good evening Frank: Thank you for taking time off your day to write a review regarding your recent stay at The Hall South Beach. We are glad to hear that you were able to relax at the hotel and explore everything that Miami Beach has to offer. Thanks again for the review and hope to see you soon back at The Hall. With joy, Diego M
new owners transformed a dump into a jewel
i expected something better
The pros: great location, walking distance to beach, nightlife, restaurants, good size pool and quiet. The cons: front desk during evening hours are not welcoming. We didn't get a "good evening, welcome to the hall" or anything of that sort upon arrival. He was very dry and not informative at all. The hallways are dreadful; they could really use some new carpets as the ones there were old and very dirty! The room, smelled old and humid-like, which is why we had the window open throughout our stay while in the room. The room overall was clean, but I hated sleeping on the bed since the liner looked dirty. I was itchy and uncomfortable my entire stay! There were 3 towels for a party of 4, no shower cap(s) and one bar of soap that we had for 2 days (on the 3rd day we asked for extra towels and soap). Lastly, they shouldn't charge a daily resort fee if you aren't actually spending time at their pool or using their pool/beach towels! Overall, my family and I were not impressed by this hotel and neither of us will be returning.
Review comment

Diego M (Assistant Front Office Manager)

responded on

Nov 12, 2016
Hello G: Thank you for taking time off your day to write the hotel a review. I would like to apologize for the bad stay you had while at The Hall South Beach. It saddens me to her that we did not live up to your expectations. We are much better than what you describe your stay to be. I will speak with the overnight staff and make sure that they are more courteous and friendly when it comes to attending guest and I will let our housekeeping department know about your dirty linen and towels. Negative reviews point out where we have made mistakes and I thank you from bringing them up to us. We hope that you reconsider in staying with us in the future. Have a wonderful day! With joy, Diego M
got bed bug bites on my legs
Small hotel, good location,very simple Cable went out, bed bugs, good ac