Enter your dates to see prices
Americas Best Value Inn Wilmington
2.0 out of 5.0
Hotel highlights
Free WiFi in rooms and public areas
Free parking
Outdoor pool
Fitness center
Located within 2 miles (3 km) of Cape Fear Museum, Americas Best Value Inn Wilmington is within 3 miles (5 km) of Bellamy Mansion Museum. This 113-room motel welcomes guests with conveniences like an outdoor pool, free in-room WiFi, and free self parking. Burgwin-Wright House and Thalian Hall Center for the Performing Arts are also close to this Wilmington motel.
Rooms
Americas Best Value Inn Wilmington's 113 air-conditioned rooms provide microwaves, refrigerators, and free local calls. Guests can expect free WiFi and TVs with satellite channels. Bathrooms have hair dryers and free toiletries. Desks are also included.
Property features
At Americas Best Value Inn Wilmington, guests enjoy features like an outdoor pool, a fitness center, and free WiFi in public areas. There's free parking if you drive. Front-desk staff are standing by 24/7 to assist with any requests. Additional amenities include coffee/tea in a common area and laundry facilities.
Guest reviews for Americas Best Value Inn Wilmington
got what i paid for this time
roaches on the bed. sopping wet carpet. whole room reeked of mold but too tired to ask for a change. arrived at 220pm, was not allowed to check in so waited 40 minutes in the pouring rain until 3. I am a frequent guest so this was irritating. visit the city often but will rethink staying here again.
Review comment

Annette / Manager

responded on

May 31, 2018
I apologize for the disappointment. We do try to check in guests early if we can as a courtesy. During this time of year we are in season and it can be difficult to get the rooms turned around for early check-ins. I am sorry we were not able to accommodate you this time. It does seem like you were here early enough we could have moved you to a different room. Again, I am sorry for any inconvenience
nice hotel for a great price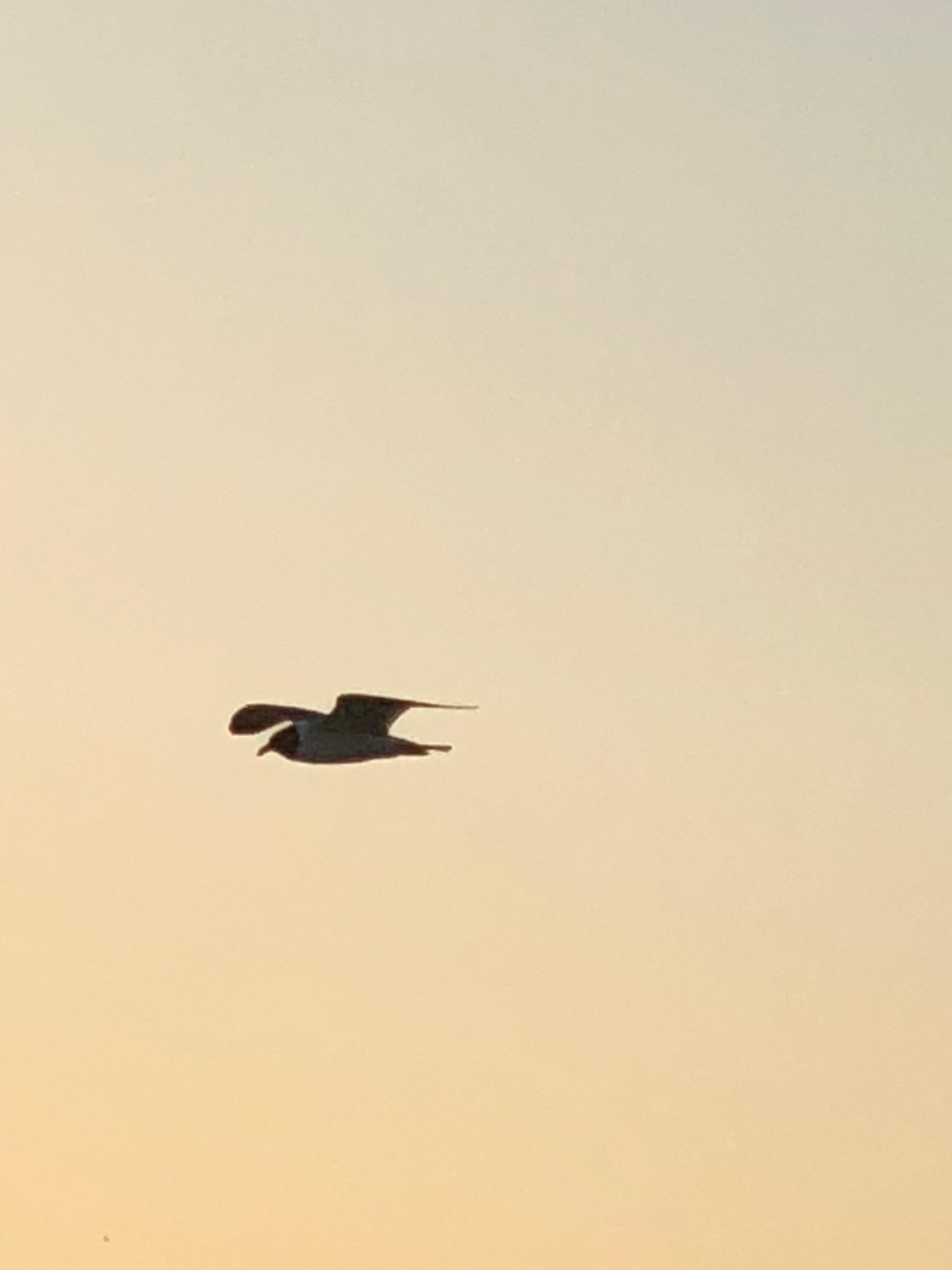 About 15 mins from the beach with traffic. Very friendly and they're dog friendly! We have decided to stay here every year!
close to lots of places and very affordable.
Great place for the price. Friendly staff and clean and quiet. Definitely will stay here again.
breakfast
They can do better.( provide more than one orange for breakfast ( there were three of us ) we were the first ones who got the cafeteria.
Review comment

Annette / Manager

responded on

Nov 28, 2017
Thank you for taking a minute to post your review about your stay. I'm not sure what construction you are referring to as we haven't had any, but I do apologize for any inconvenience. I will be sure to let the staff know about your wonderful comments as they do work very hard to make sure the guest has a comfortable stay. While we do try to maintain levels of breakfast items, sometimes we do have a rush on one items, but unfortunately we are not always able to predict. There are spurts we go thru so it is hard to pinpoint. However, we do appreciate your feedback and will see if we can do a better job so we don't run out of anything.
not my kind of place
This is a very low budget motel. My wife would NOT have stayed there. It is below Motel 6 standards. Not what I anticipated or would have preferred.
Review comment

Annette / Manager

responded on

Nov 28, 2017
Dave, Thank you for your comments and will let the staff know you appreciated them, however I am perplexed about "no toilet seat". I do not know of any of our rooms that do not have a toilet seat. If your room was missing one, you should have called the desk and we would have immediately moved you to another room. This is unacceptable and since your visit, nobody has said anything about their room not having one, nor have I ordered one to replace. I apologize for this and will be following up with this. Thank you for your time and your concerns so I know.
friendly staff but very basic rooms.
Staff was very friendly and helpful. The room was clean. However the room was small, the TV was small and didn't have many channels. There was no coffee maker in the room. It was ok to sleep but it was certainly basic with absolutely no frills.
Review comment

Annette / Manager

responded on

Nov 28, 2017
Dear Dog Person... Thank you for posting your comments to us so we can work on correcting any concerns you may. We are a simple and modest hotel, however we do offer some of the simple amenities thru the front desk/housekeeping to try to make up for it and not charge the extras for things guests don't use. We are always working to improve and will be sure to pass along your comments to see what we might be able to do.
good location but not nice
The room has a bed and bathroom, what u ll need to spend a night but It was not nice to stay awake, relax and watch t.v. cuz its ugly almost dirty looking because it's so old. No tables or chairs to have bkfast, so u need to take it to ur dark room. I've stayed in cheaper but nicer hotels.
worst ever stay.
Party City. Tailgating I'm parking lot and balconies. Smoking, drinking and loud profanity till wee hours of the night. Non-smoking room smelled inside like 10 smokers were inside with me as smoke whafted inside from tailgaters just outside my door. Complete dive to put it mildly. Worst stay ever! You're better off pulling off somewhere and sleeping in your car. Had to check out early because it was so bad at the Wilmington, NC ABVI. Lady no ght clerk told me "sorry to hear you felt that way. She could have cared less. If you like Mardi Gras, then by all means, this is the place to stay. Worst ever motel experience in my life!
Review comment

Annette/ Manager

responded on

Jul 1, 2017
I apologize for your disappointment during your stay. If you were having concerns we would have gladly moved you for a quieter room. We do get contractors here and they can be noisy. I am truly sorry for this. We will work harder to ask for their consideration. Again, we are sorry.
worst hotel i've ever been to.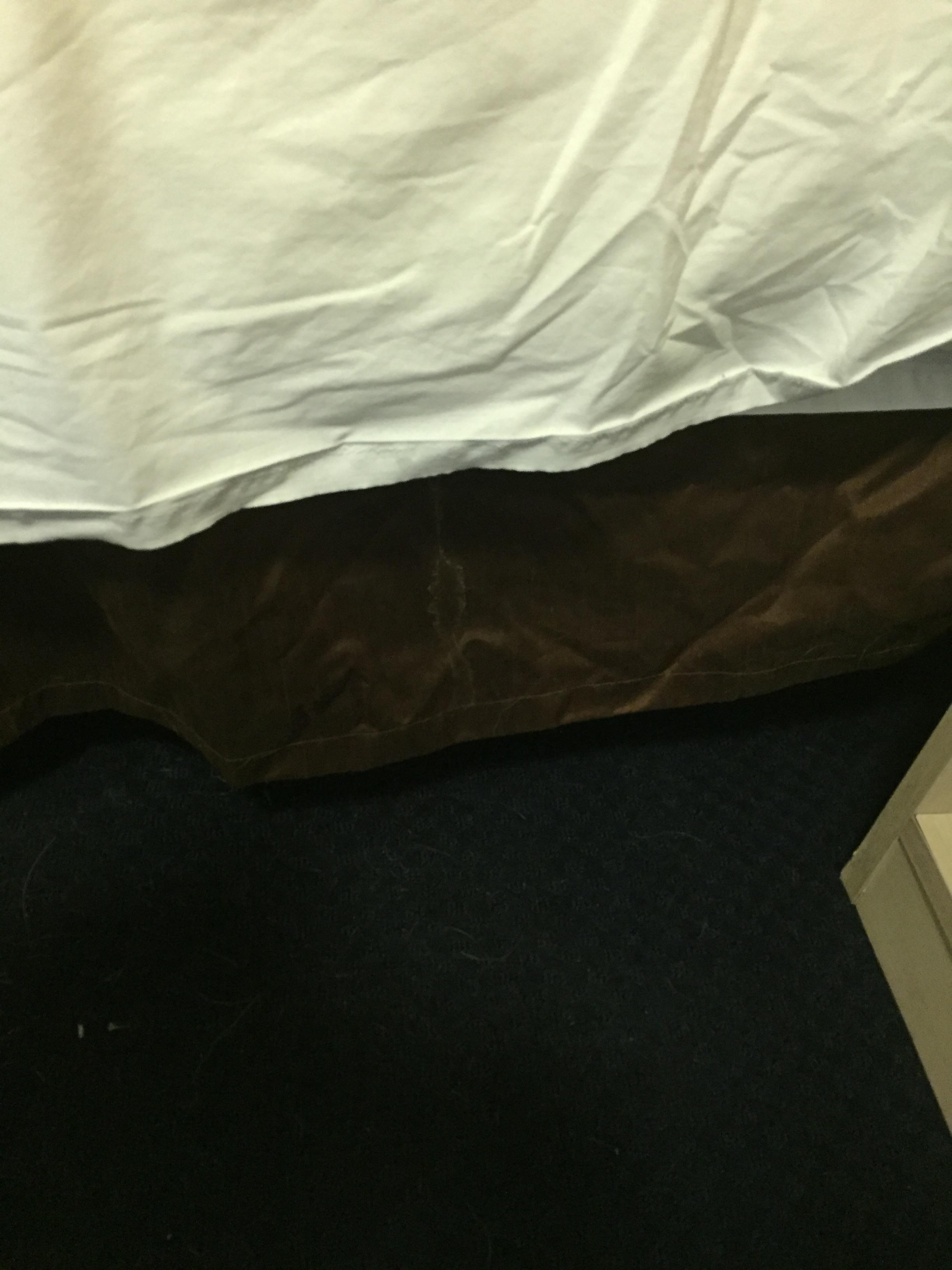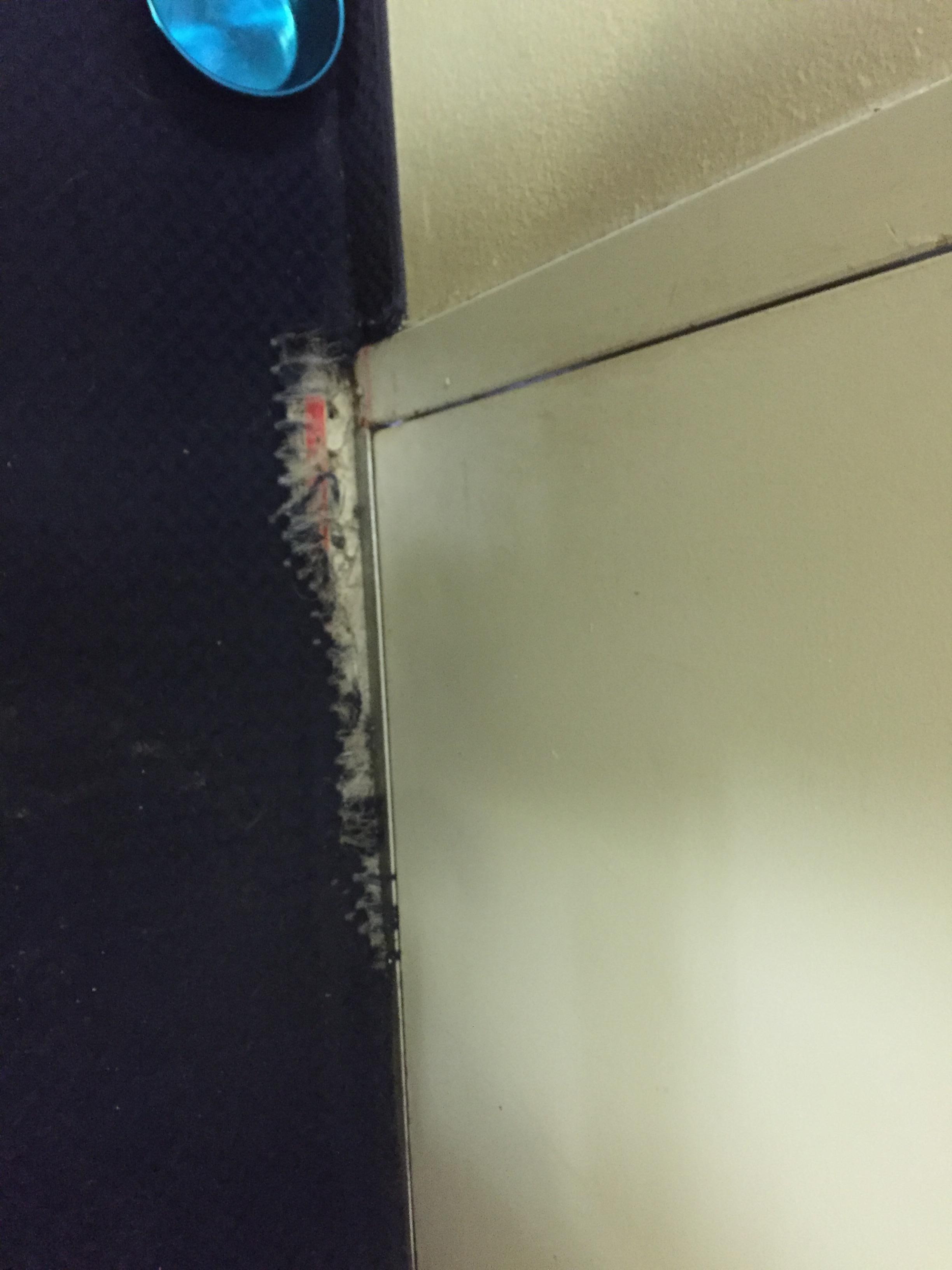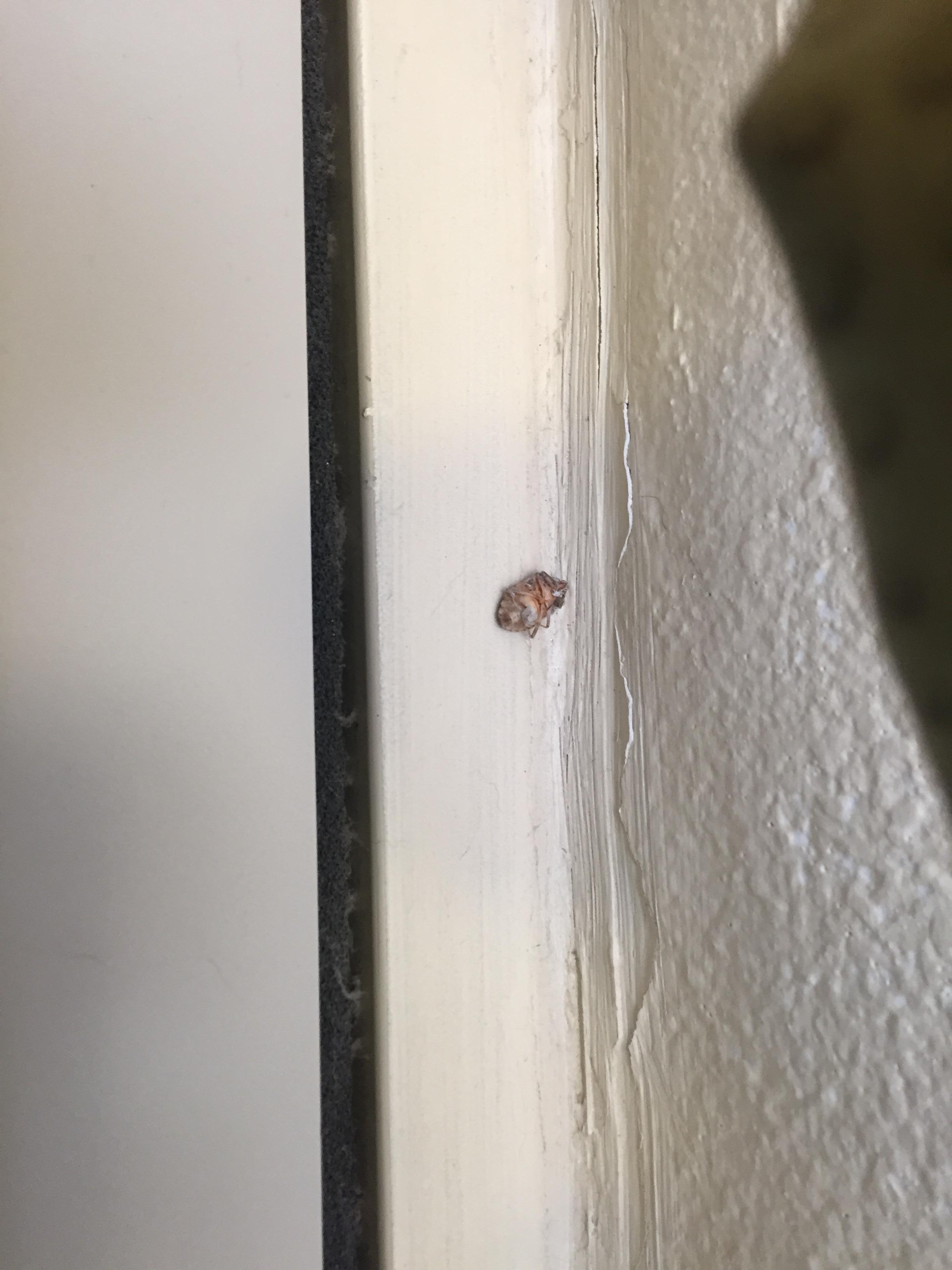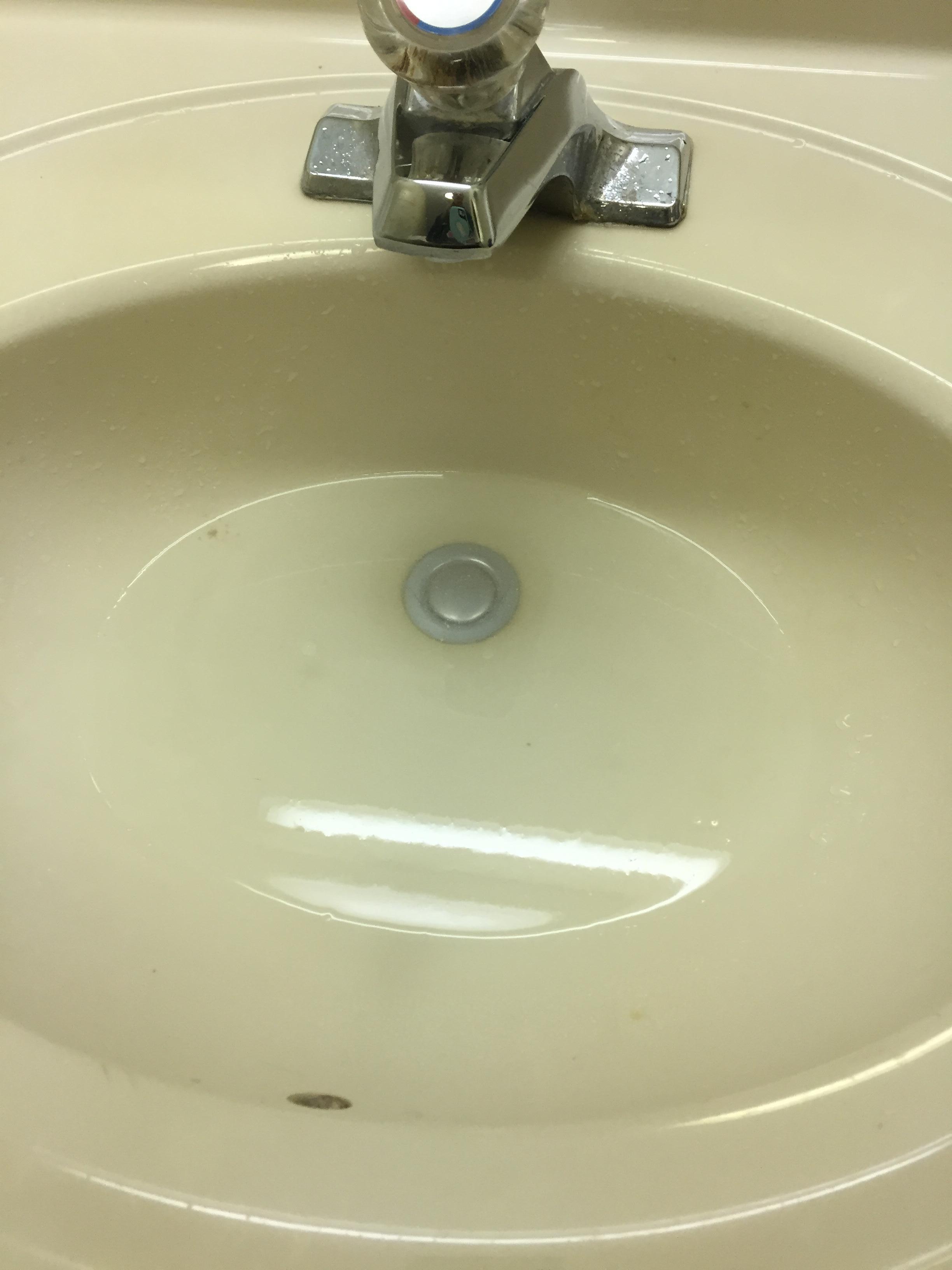 Check in was fine but the room itself was deplorable. At first glance it was dirty, but as my stay went on, it simply got worse and worse. Nails exposed in the carpeting near the door, dust ruffle had fluid stains (don't even want to think about what they were), caught and killed several large roaches and other dead insects were present, floor was dirty, sink wouldn't drain properly because the plug was stuck in the shut position, TV reception was very fuzzy, Sheets were definitely not clean (literally filled with sand) so I used blankets/pillows I brought on my road trip, the curtain has dozens of holes in it and I could clearly hear everything that was going on in the rooms next to me. By far the worst hotel experience I've ever had.
this hotel is old and run down but clean.
This hotel is old and run down with numerous signs of little up keep and maintence. The door knobs were loose and unsafe. The beds made noises and were very old. The pool was closed for cleaning & the breakfast consisted of dried out breads with no place to sit. Grab & go only. Although the place is falling apart, the room was clean and the cleaning staff were very kind and helpful. They should get an award.