Beach Club Condominiums by Wyndham Vacation Rentals
4.0 out of 5.0
Enter your dates to see prices
Beach Club Condominiums by Wyndham Vacation Rentals
4.0 out of 5.0
Hotel highlights
Free WiFi in rooms and public areas
Free parking
Spa
Outdoor pool and indoor pool
Beach Club Condominiums by Wyndham Vacation Rentals places you within a 10-minute stroll of Portofino Boardwalk and Pensacola Beach Pier. This 96-room, 4-star condo resort has a full-service spa along with an outdoor pool and an indoor pool. It's on the beach and also close to Shoreline Park.
Rooms
The 96 individually decorated condos feature kitchens and furnished balconies, and there's space to spread out with dining areas and sitting areas. Guests can expect free WiFi and TVs with cable channels and DVD players. Washers/dryers, sofa beds, and coffee makers are other standard amenities.
Property features
Guests of Beach Club Condominiums by Wyndham Vacation Rentals enjoy a full-service spa, an indoor pool, and an outdoor pool. Free parking is available if you drive. Staff members can answer questions about accommodations, and also provide front-desk service during limited hours. Other amenities at this beach condominium resort include a health club, a spa tub, and a sauna.
Guest reviews for Beach Club Condominiums by Wyndham Vacation Rentals
wouldn't get the same unit again
Everything was absolutely amazing. Only aspect I didn't like was that I was on the first floor of the back side buildings. I have an "ocean view" but couldn't see over the sand bar....it's the main reason I go to the beach.
super close and easy to get to the beach. amazing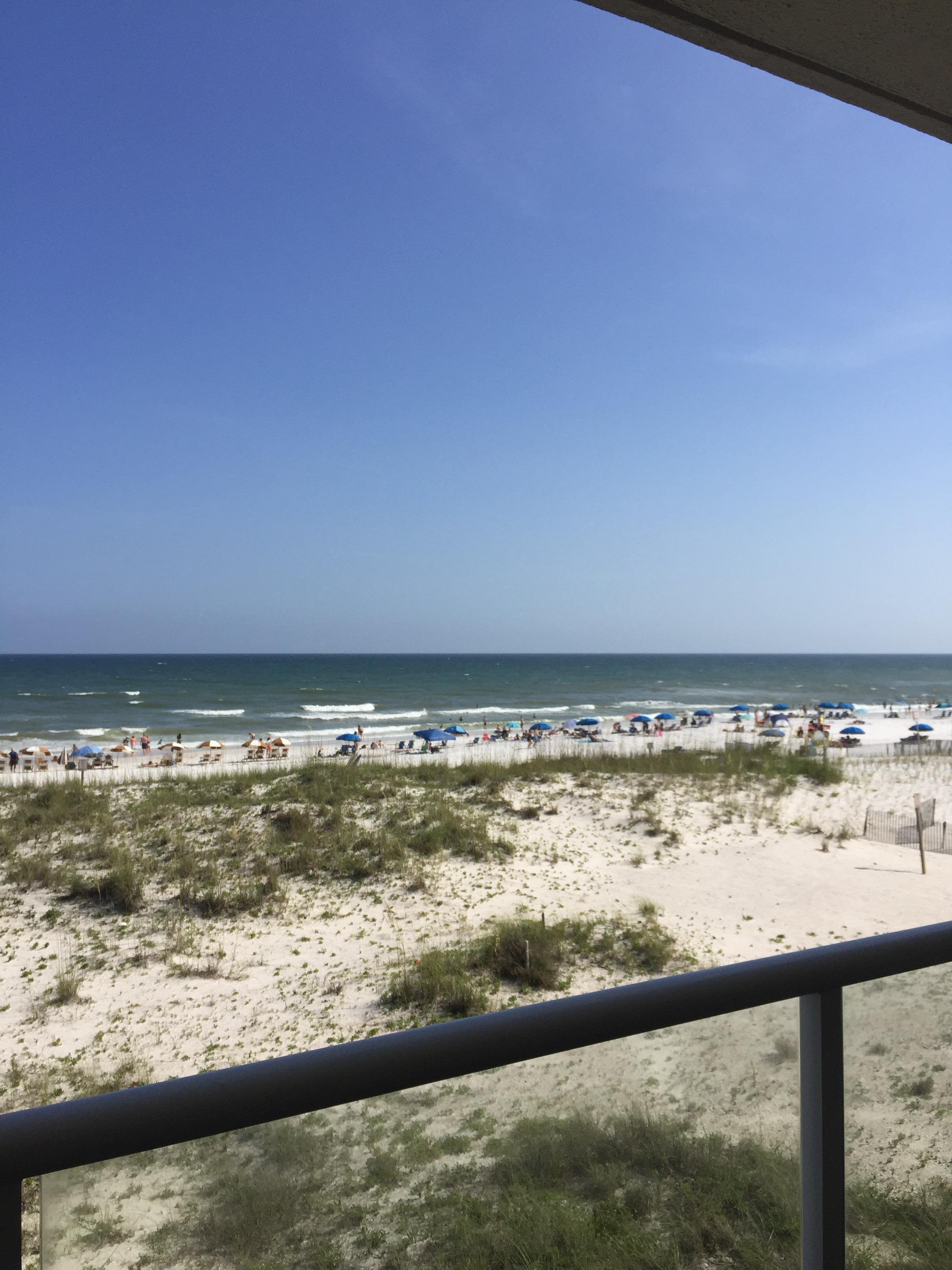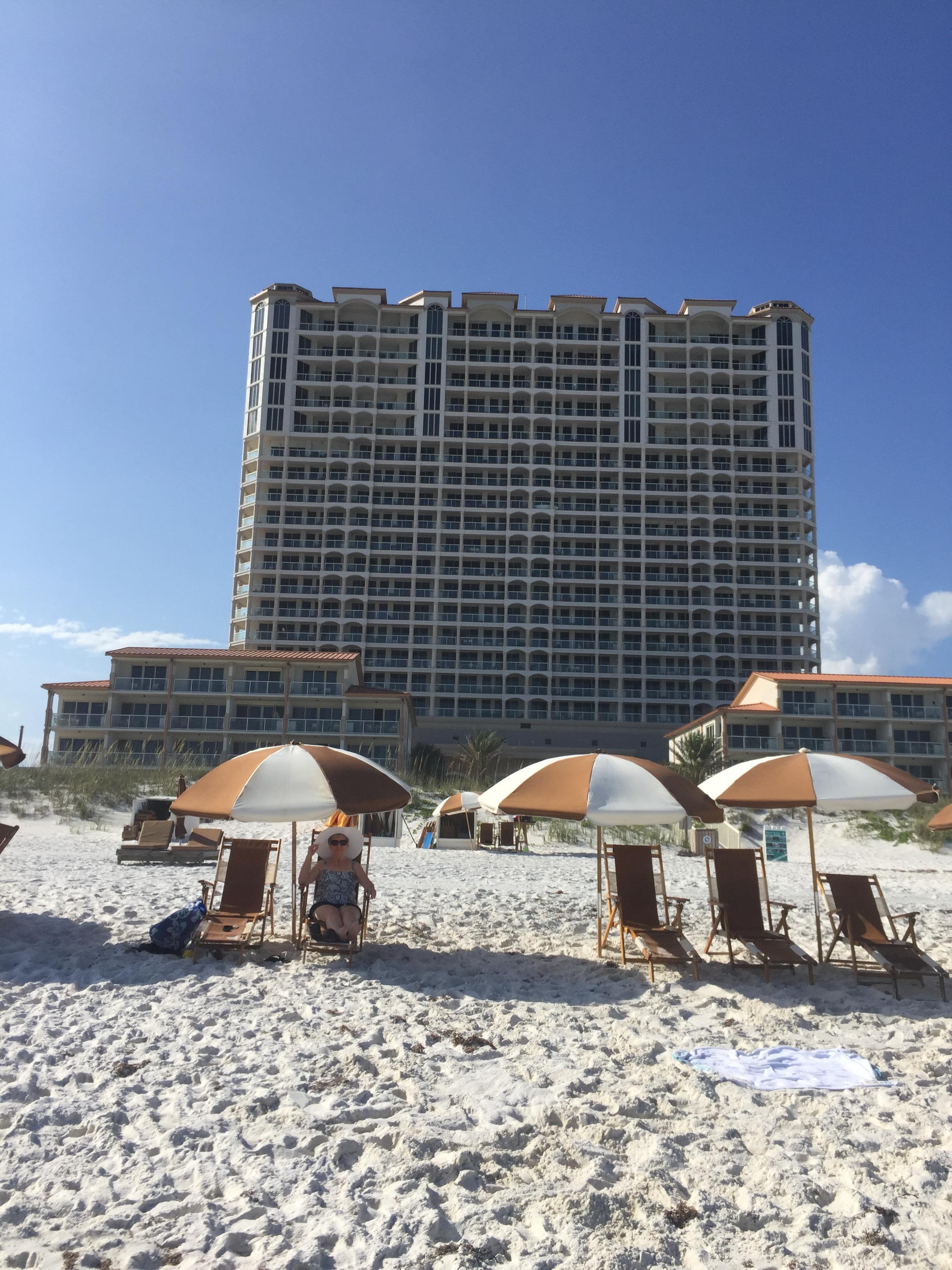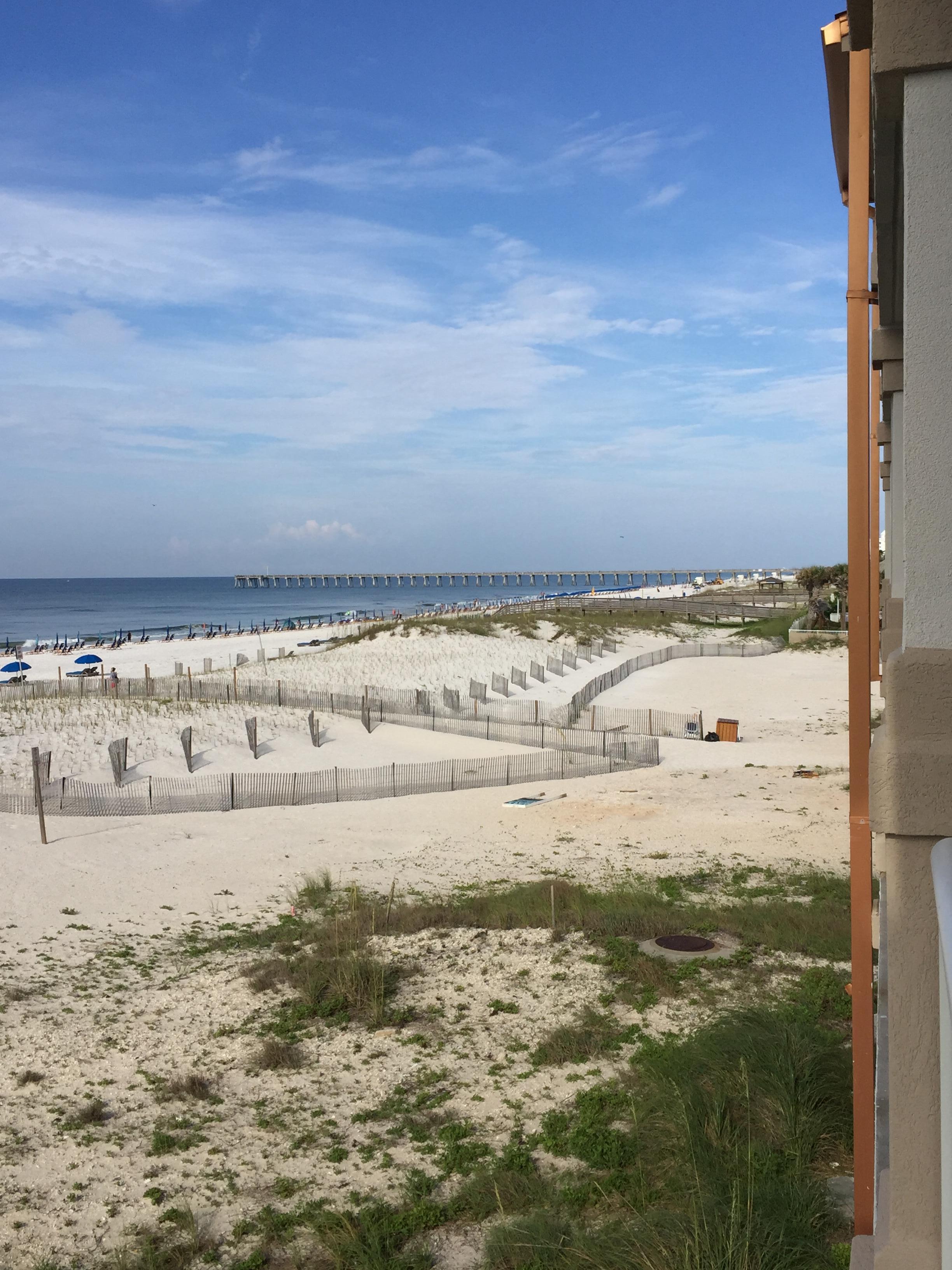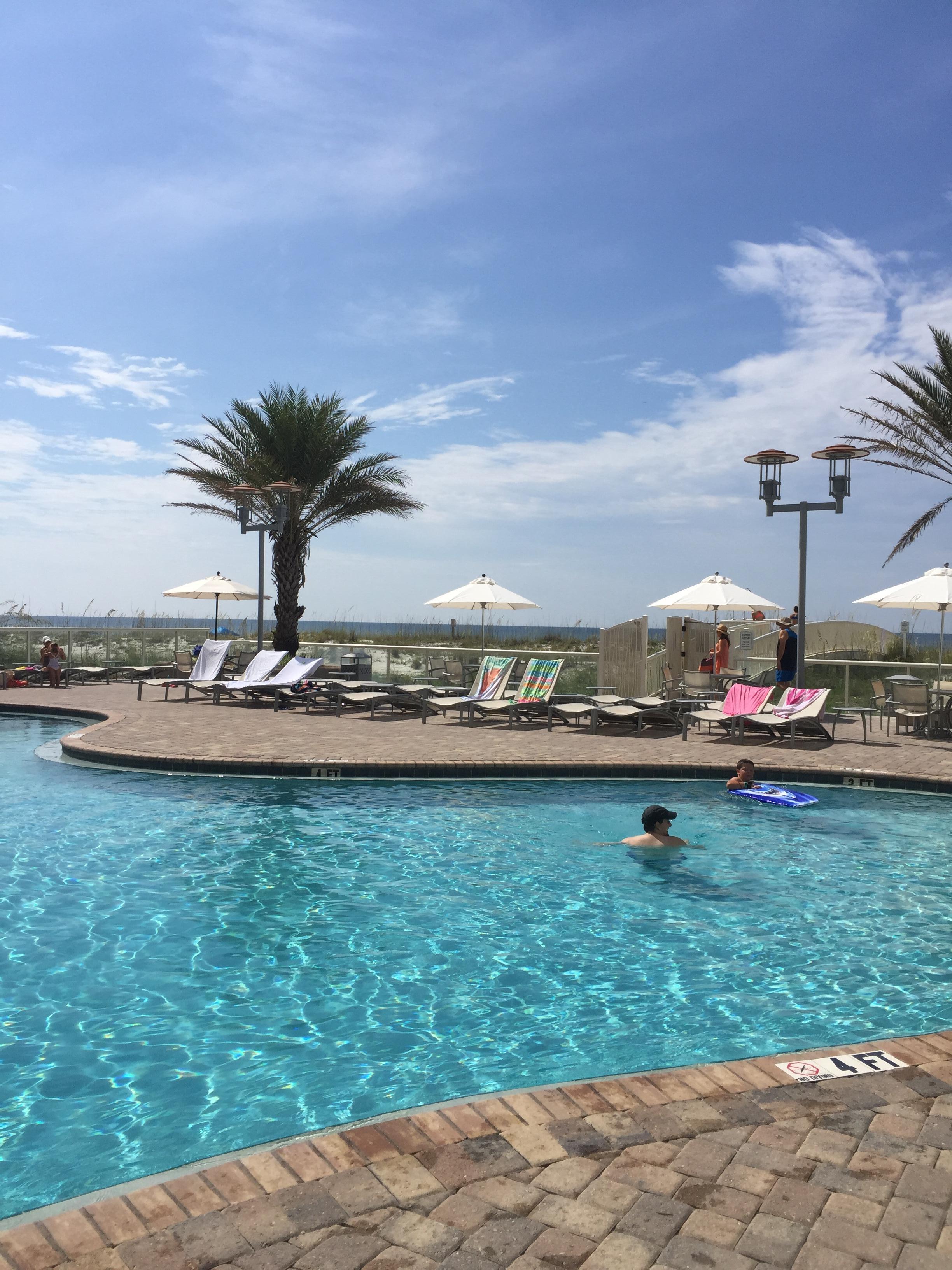 I loved the private gated entrance and the parking garage. Close to the beach and quick walk to the beach. The pool was great too. Grounds were well kept and staff was very helpful. Only complaint was the pull out couch bed was uncomfortable as an adult,the kids had no complaints. I'd stay there again despite that. Amazing view from the room!!! We stayed in building A.
excellent hotel on the beach
Nestled on the beach, this hotel has all the creature comforts you need. Close to all the restaurants and shops, plus it's very secure. Our room was well appointed and comfortable. One cannot go wrong staying here. I highly recommend it. I know we'll be back.
unfortunate
We arrived after 5 in Pensacola Beach with papers in hand to the only building outside the gated property. No one was there but a sign on the door stating who to call after hours. It was never stated on the booking confirmation sheet that we needed to go to a different building to check in. So we made the call and talked to a very nice person for quite sometime only to learn she couldn't help and we needed to call someone else. That person told us to go to this other building without an address, in the dark with extreme traffic that didn't allow us to get anywhere. He gave us NUMEROUS security code numbers to get inside the gate....one of which worked....when in the gate we noticed a lone security guy who helped us get in. He said he would go to the management building to get our paperwork...but came back to say..."they didn't have it"....so we stayed the night without proper check-in info regarding how to navigate the property. In the morning we went to the management building to learn she misfiled our papers. The condo and amenities were beautiful, but the whirlpool in the condo spit out strings of thick mold from the jets.... VERY SCARY! Internet and cells would not work inside the condo. So with all said..this management and travel company need to get their act together!
great warming up getaway
This stay was definitely "off season" (we knew that), so the Amenities for the Extreme Sports types would not have rated well. But what we wanted was an inexpensive "thawing out" from the very cold winter up north. The weather worked out, though it can be unpredictable in February. The condo was right on the beach and is a small enough development to not feel crowded. Visited mostly history and nature stuff of which there is plenty in the area. The condo was in excellent condition and pretty well equipped. The local staff was VERY courteous and responsive to the few concerns we had. Best to arrive mid-day rather than "after hours", though the after hours checkin process did eventually work.
little extras
The little extras could have gone a long way towards improving our stay...but fell short. The units are on the first several floors of the older buildings and lack great gulf views. Have a welcome basket and make sure that there is more than one roll of TP and paper towels. No soap, shampoo or coffee make this condo less than memorable. The units should be cleaned during the week. The units are dark and lack the seaside charm that Pensacola Beach deserves. The bunk bed is useless if you are under 5 feet tall. The location is great and the spa is first class. Unfortunately the indoor pool was being repaired and limited access to the workout facilities. All-in-all it would be great for a couple. Won't be back.
great beach getaway!
The entire experience at the resort was wonderful. The condo is really nice and clean, and the ocean view is breathtaking. I was in room 205A and it was very nice, clean, spacious and well kept. Never had an issue, staff was friendly and attentive. This also appears to be one of the nicest places to stay on the beach. We will be back and definetly stay here everytime!
perfect for family, all inclusive!
I'll start at the beginning: we arrived late after the office had closed. A simple, polite phone call and we were given the codes to the gate and to our room. Our "basic room" was great, clean and big! Full size, fully furnished kitchen open to the living area with open view to the water. Full-size fridge/freezer meant cold drinks without running out to an ice machine. Patio had standard size electric grill that cooks yummy fish, burgers, and ribs. TV, DVD, and movie rental are included (TV in bedroom as well). The bathroom is bigger than my master bathroom back home with small but comfortable jacuzzi tub/shower. Included clothes washer/dryer (no coins needed!) worked well and were extremely convenient. Our only problem at any point was that the decanter on the blender didn't fit the motor. But, at the same time as we realized that, housekeeping had come by to make sure everything was fine, and they had a working combo back in our room 10 minutes late. This place may cost a little more than the regular motels in the area, but the place is well worth it.